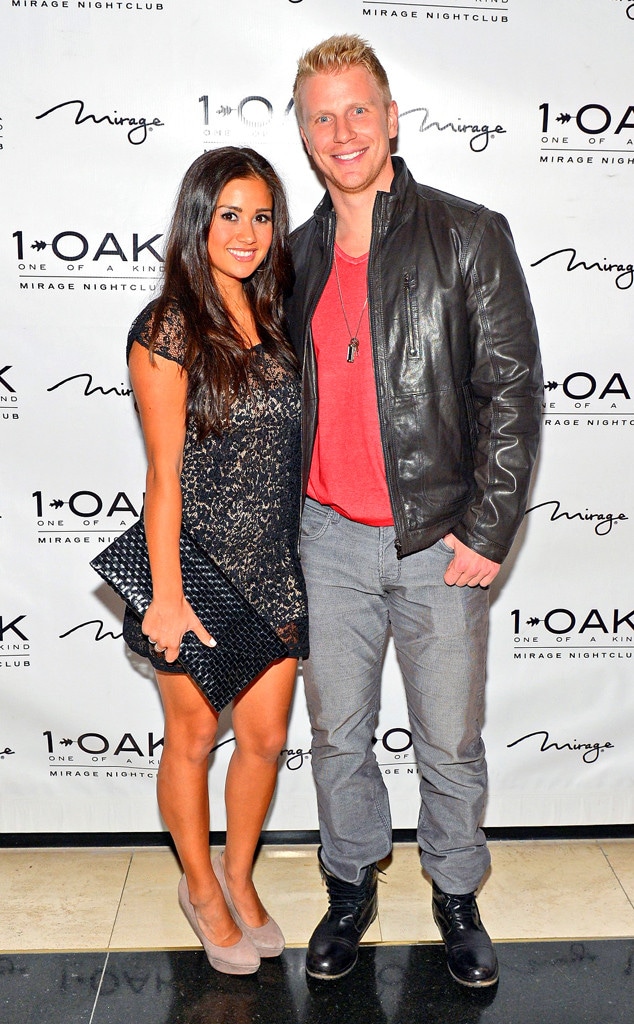 Courtesy: Bryan Steffy/1OAK
Sean Lowe and Catherine Giudici fell in love on The Bachelor, and they'll say "I do" Jan. 26. But, before they do that, they have something very important to tend to: Their bachelor and bachelorette parties!
The future bride, groom and members of their respective wedding parties will both celebrate their final unmarried hurrahs Dec. 5 through Dec. 9, a source tells E! News exclusively. And while the cameras won't be tagging along to capture any potentially scandalous party games, we've got all the details on what's expected to go down!
Sean and "a handful of his closet guy friends"—including his best friend, Clay Silver, and brother-in-law, Andrew Shull—will enjoy a "rustic getaway" which entails "staying in cabins" at a retreat in Jackson Hole, Wyo., says a source.
Catherine, on the other hand, has her sights set on a decidedly warmer affair. "She's still working on her trip," says a source of the bride-to-be, "But it's most likely Miami. Her friends are being told to pack their bikinis!"
Sounds like a lot of fun with friends! Not to worry, though—Catherine and Sean will have plenty of funds for their own romantic honeymoon. Last month, E! News learned exclusively the couple is getting paid a six-figure sum to get married on TV.
Hey, who can blame them? Love don't cost a thing, but weddings sure do!