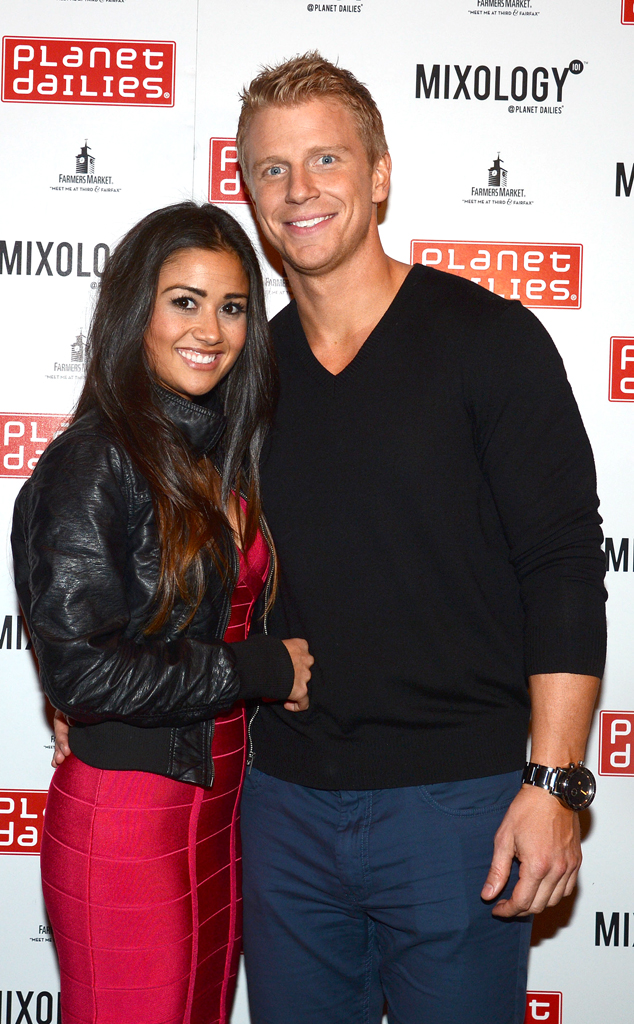 Courtesy: Chris Weeks/Mixology
Sean Lowe and Catherine Giudici are getting one heck of a wedding present.
In addition to the million-dollar nuptials being planned for them, the Bachelor-born lovebirds are getting paid a six-figure sum to walk down the aisle in front of millions of people on ABC next year, E! News has exclusively learned.
"They're making roughly the same amount as [Ashley Hebert and J.P. Rosenbaum]," who tied the knot in the Los Angeles area last December, a production source tells us.
Who wouldn't say "I do" to that, right?! Catherine and Sean, however, have let it be known that they were totally gunning for a TV wedding before the money was discussed.