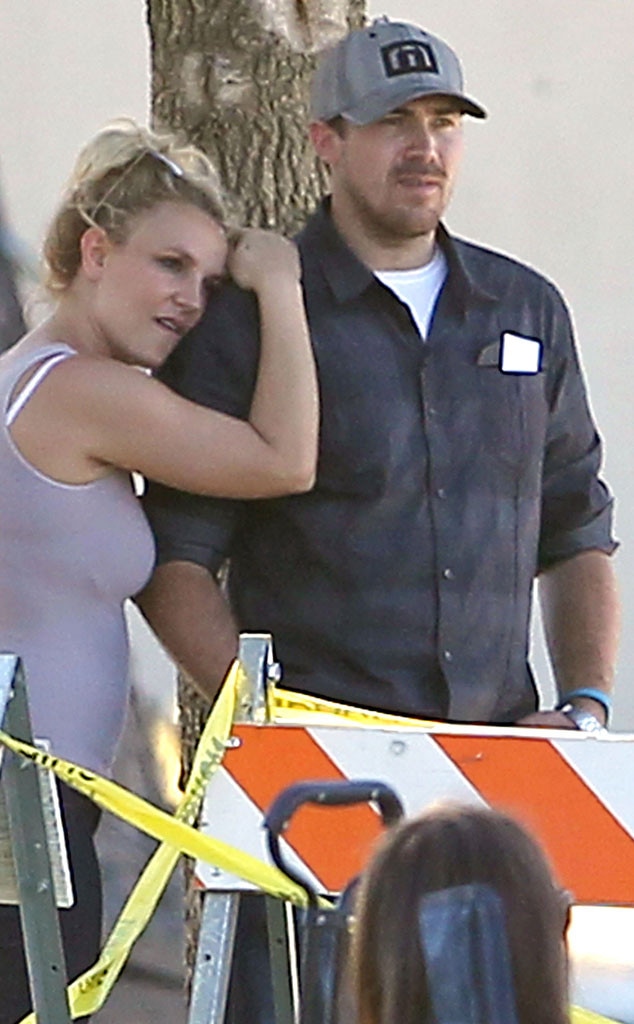 Dmac/FAMEFLYNET PICTURES
This pop princess may have found her prince.
During a candid interview with Entertainment Tonight, Britney Spears said that she is so "in love" with boyfriend of nearly nine months David Lucado.
"I'm in love...I like the fact that [Lucado is] very stubborn and he's stuck in his ways," she said. "He's just a simple man. I adore him. He's really funny and he's really passionate. I love the fact that anything he's involved in he's passionate about and it's contagious."
Brit Brit confirmed that she met Lucado through friends and admitted that her father ran a background check on him, "My dad's a little crazy like that," Spears said, and added that she would like to have more children in the future but is unsure if she'll walk down the aisle again.
However, she's not completely opposed to the idea. "I'd like to have more kids, settle down…have kids—maybe twins—and get married," Spears had told Germany's RTL network. "That would be nice."
Lucado, a Virginia native who more often than not wears his pride for the Virginia Tech Hokies on his sleeve (or head), was first seen with Spears in February. The loving pair was photographed for the first time together out on Valentine's Day, about a month after the singer broke off her engagement to Jason Trawick.
"David doesn't date anyone else, he is exclusive," an insider tells E! News. "They live separately and have separate lives, but they spend time and travel a lot together."
The source added, "I think it is pretty serious and they're happy."