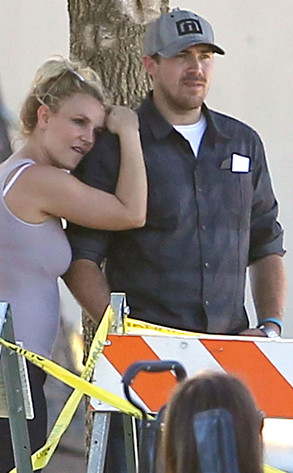 Dmac/FAMEFLYNET PICTURES
This pop princess may have found her prince.
During a candid interview with Entertainment Tonight, Britney Spears said that she is so "in love" with boyfriend of nearly nine months David Lucado.
"I'm in love...I like the fact that [Lucado is] very stubborn and he's stuck in his ways," she said. "He's just a simple man. I adore him. He's really funny and he's really passionate. I love the fact that anything he's involved in he's passionate about and it's contagious."