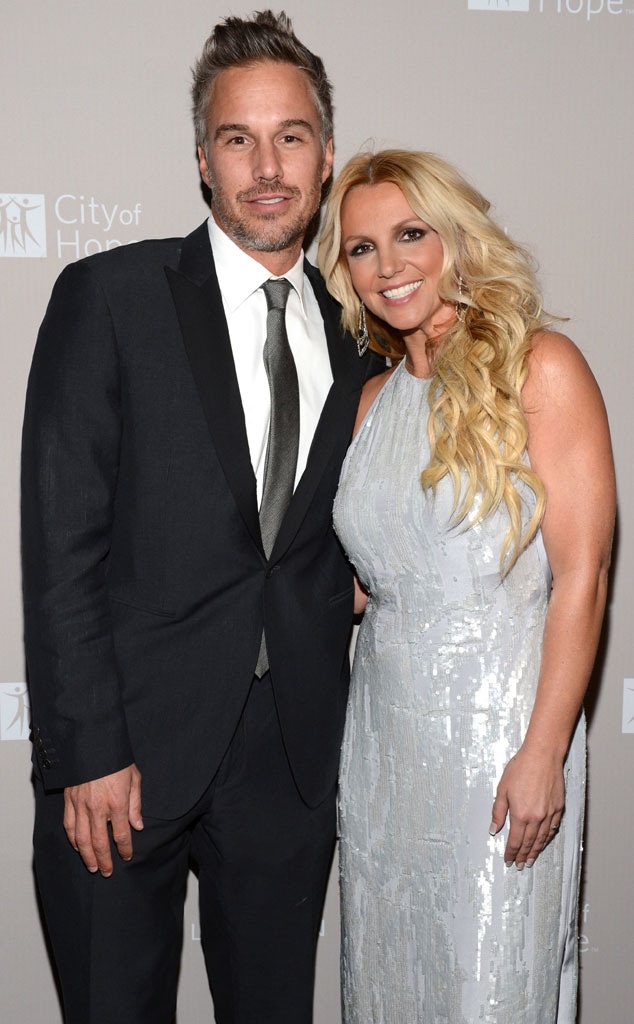 Michael Kovac/Getty Images for City of Hope
Britney Spears is in a transitional phase.
The 31-year-old pop star and her agent fiancé, Jason Trawick, have broken up, her rep confirmed to E! News. They had been engaged for just over a year.
"Jason and I have decided to call off our engagement," Spears said in a statement.  "I'll always adore him and we will remain great friends." 
Added Trawick: "As this chapter ends for us a new one begins. I love and cherish her and her boys and we will be close forever."
News of Spears' single status comes just as her camp confirmed that her relationship with The X Factor had also ended after one season.
In addition to being Spears' near-constant companion, Trawick had been appointed a coconservator of Spears' personal affairs, an indicator at the time that Britney was inching her way back toward regaining legal control of her life.
That arrangement ended this afternoon when a judge signed off on his petition to be removed as coconservator, making dad Jamie Spears' the coconservator of Britney's estate and sole showrunner of her day-to-day decisions.
"I'm still alive," Trawick addressed inquiring minds on Twitter yesterday. "Been traveling to c family in ny and friends in Miami for the BSC bowl. Hope u are all well."
Meanwhile, a source said today that Britney was seriously considering a performance residency in Las Vegas following her "difficult decision" to leave The X Factor.
—Additional reporting by Claudia Rosenbaum