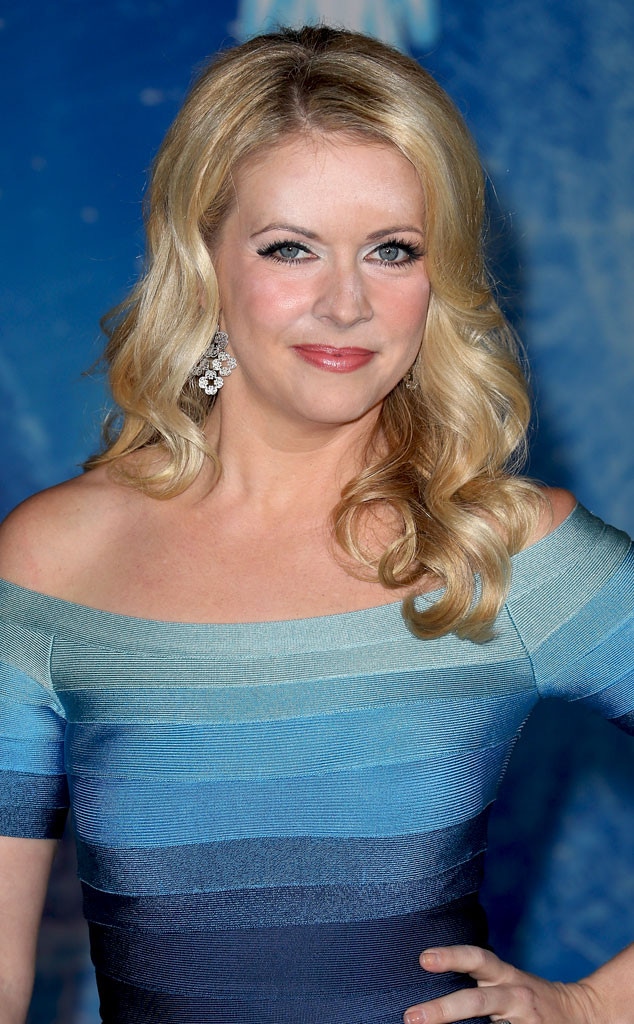 David Livingston/Getty Images
Safe to say someone on Melissa Joan Hart's glam squad may be in a bit of hot water.
While the actress intended to flaunt her killer figure in a fitted blue Hervé Léger dress at the Los Angeles premiere of Disney's Frozen on Tuesday, Nov. 19, it was Melissa's makeup routine that inadvertently stole the spotlight, as the actress waltzed onto the red carpet, completely unaware of the translucent powder which was smeared across her forehead.
Not her finest moment.
The 37-year-old beauty joined her family at the premiere, which took place at the El Capitan Theatre and featured a sparkling white carpet, but her stunning Winter Wonderland-inspired ensemble was overshadowed by the chalky powder around her nose and her eyes, thanks to her makeup artist presumably pulling out that powder puff one to many times.
Despite the beauty blunder, the mother of three still managed to look gorgeous, wearing her blond hair in soft curls and adding a pair of silver chandelier earrings to her sexy look.
Of course, the erstwhile Sabrina the Teenage Witch actress certainly isn't the first star to suffer an embarrassing makeup mishap on the red carpet.
Ashley Judd fell victim to the same pesky powder problem while promoting her memoir, Rose Byrne recently applied a bit too much white powder under her eyes while appearing at the 23rd Annual Glamour Women of the Year Awards and even Jon Hamm was caught on camera with a little extra powder on his nose.
Quick, someone gets these celebs a compact mirror!