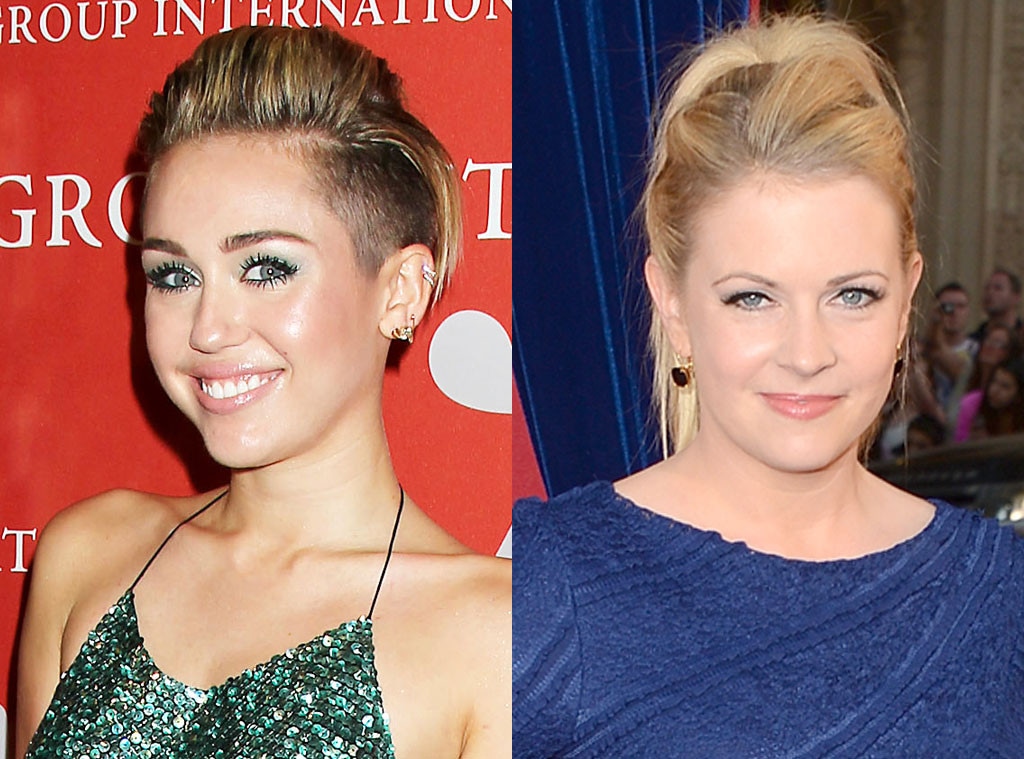 StarTraks, Getty Images
Melissa Joan Hart—who recently penned a TMI tell-all—is warning Miley Cyrus to beware of the overshare.
While the world may be quick to judge the 20-year-old pop star—who most recently lit up what appeared to be a joint on stage at the MTV European Music Awards on Sunday, Nov. 10—the Melissa and Joey actress, who, like, Cyrus, was also a child star, feels empathy for the "Wrecking Ball" beauty but also has some words of wisdom to share with the singer.
"The business has changed from when I was young," the 37-year-old star told MTV in a recent interview. "There weren't things like social media there wasn't the Internet, there wasn't TMZ and there weren't all these outlets and they need content to fill so they're digging more into people's personal lives and following you around and looking at everything from 'Was your underwear sticking out of your jeans?' to 'Did you take the trash out?'"
The erstwhile Sabrina, the Teenage Witch star continued, saying that, in spite of Miley's recent antics, critics shouldn't be so quick to judge the headline-making performer.
"People like Miley Cyrus, she's incredibly talented and she got a lot of notoriety for, you know, acting like a young girl onstage and I think she'll be alright," she said. "You can't judge her on that, you have to wait another five to ten years to see where she goes," Hart explained, adding that part of growing up is learning when to keep your personal life private. "When you're a teenager or a young adult, you think that everything you have to say is the most important thing ever and the funniest thing ever or the coolest thing ever and you share it all."
Cyrus most recently said she ignores the haters and negative feedback in her life by staying offline, and while the pop star undoubtedly has a healthy mindset, Melissa has some additional advice for the twerking queen. 
"You've got to be careful about what you put out there and what you really want people to know," she shared. "And keep some for yourself! Keep some secrets so you can write a book later on."