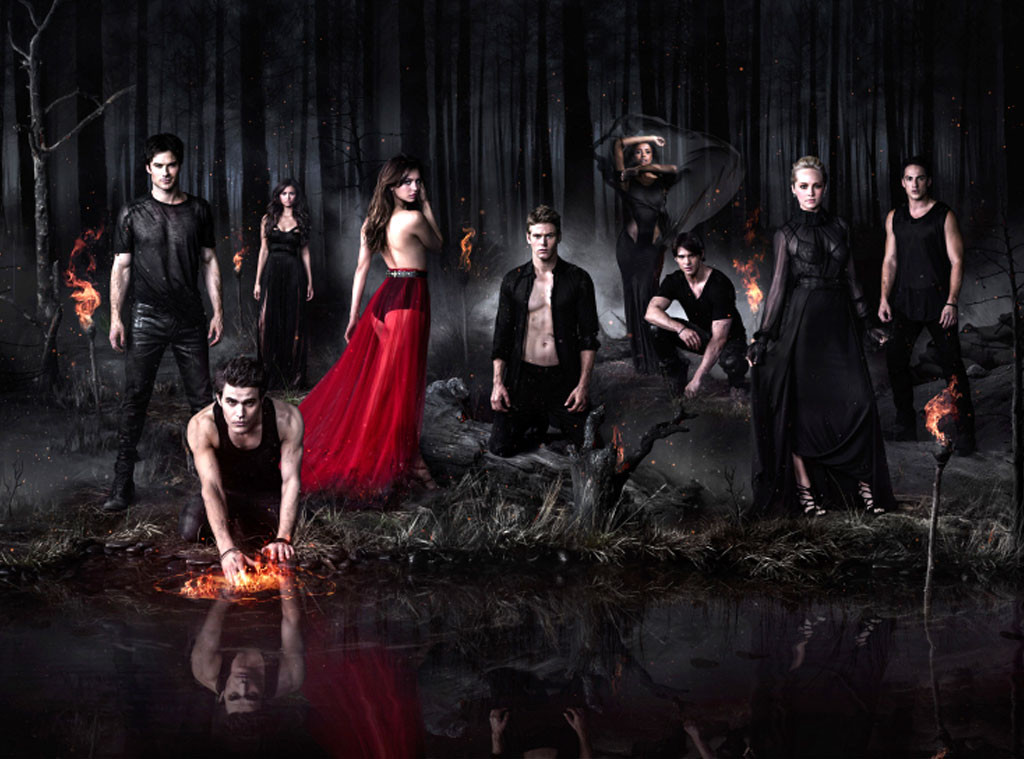 Nino Munoz/The CW
Jaw. Meet floor.
We just heard some scoop on a surprising Vampire Diaries hookup heading our way, and it seems almost too crazy to believe!
(Then again, this is the show where anything can happen—which is why the current fifth season is blowing our minds, week after week, with the stellar twists. We spend most of Friday mornings picking up the pieces.)
Don't worry, we aren't going to outright spoil who's hooking up. That's what watching the show is for, sillies! And the next new episode airs tonight, BTW.
But we would love to know your thoughts on which characters are most likely to get together. And we will give you a few hints....
The two characters are both played by series regulars.
You probably would not expect them to get together because of what has happened between them in the past.
One of them will provide much-needed help to the other.
It will be happening this season. But we're pretty sure it's not tonight.
So...Guesses?
We're guessing that some of you might think it's Caroline and Stefan, who have been displaying a bit more chemistry together this season. Plus, while we were on the show's set in Atlanta, we got Candice Accola and Paul Wesley talking about a potential hookup.
While Accola doesn't think it would happen—telling us, "I think Caroline truly believes Stefan and Elena are supposed to be together, so I can't imagine her, at this time, trying to get in the way of that"--Wesley thinks it's a possibility, and he's rooting for it. "They don't have very much time left for Stefan and Caroline to get in the sack," he told us. "That, I think, needs to happen."
But could Caroline and Stefan really be sealing the deal? And if not them, who else could you see getting together? Post your theories in the comments section below! Or tweet them to @kristindsantos.
Then tune into the CW for tonight's episode, "Dead Man on Campus," in which Elena and Caroline decide to throw a big party at Whitmore College. And from the title, we can only assume that things do not end well... Clearly our schedule for Friday morning.