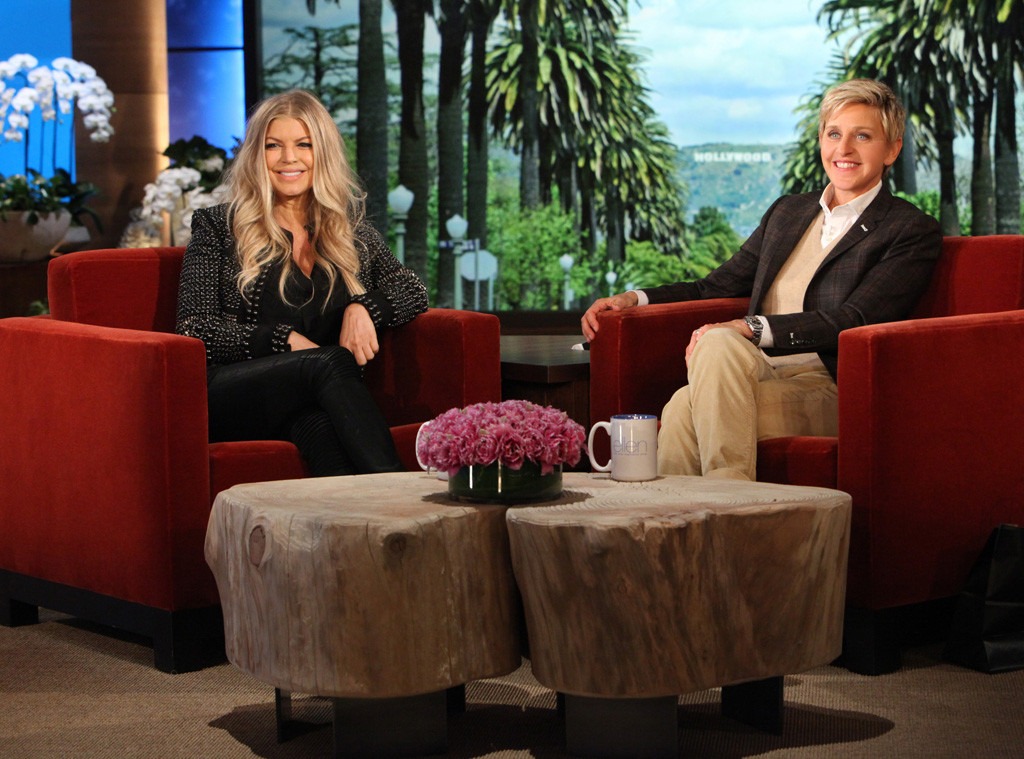 Michael Rozman/ Warner Bros
Fergie has been a dreamer all her life, so it's not too surprising that a dream inspired the Black Eyed Peas singer to name her firstborn son Axl Jack. The new mom appeared on the Wednesday, Nov. 20, episode of The Ellen DeGeneres Show, where she opened up about raising a baby boy with Josh Duhamel and shared her post-baby workout secrets.
"I had this dream and I was in the audience at this festival. It was outdoors and it was all grimy and nobody knew who I was. I was just one of the fans. It was like the old days. It was so cool," she recalled. "And on stage singing was Jim Morrison and then came Bob Marley and then Axl Rose. I mean, I was in heaven in this dream!"
"I'm dancing and just getting into the music and then all of a sudden, boom, boom. And I wake up and it was the first time my son kicked me in the stomach. It was like he was feeling the music with me. It was amazing. I'm gonna start to cry! It was really beautiful, and I woke Josh up and I said 'Honey, honey, honey—he kicked me! He finally kicked me!'"
The spouses of nearly five years had already agreed on the middle name Jack as a tribute to Fergie's late uncle, who passed away in 2012. They chose Axl over Morrison and Marley because "it was very strong," the singer said. "It's an old Scandinavian name."
Shortly after Axl arrived into the world on Aug. 29, Fergie knew they had made the right choice.
"It was very special," the 38-year-old musician said of giving birth via a C-section. "I see Josh's face. They're pulling Axl out. I can't feel anything. I'm all numb…I'm going, 'Wow, I'm so happy. This moment, it's so special, so tender.' And I hear screaming. And over the side comes Axl, and he's screaming at me crying, and I went, 'Okay, the name works!'"
Since becoming a mom, Fergie has been "slowly" working to get her post-baby body back in shape. "I'm doing some belly dancing yoga," she revealed. "I just don't want to get hurt and all that, so I'm taking it step by step."