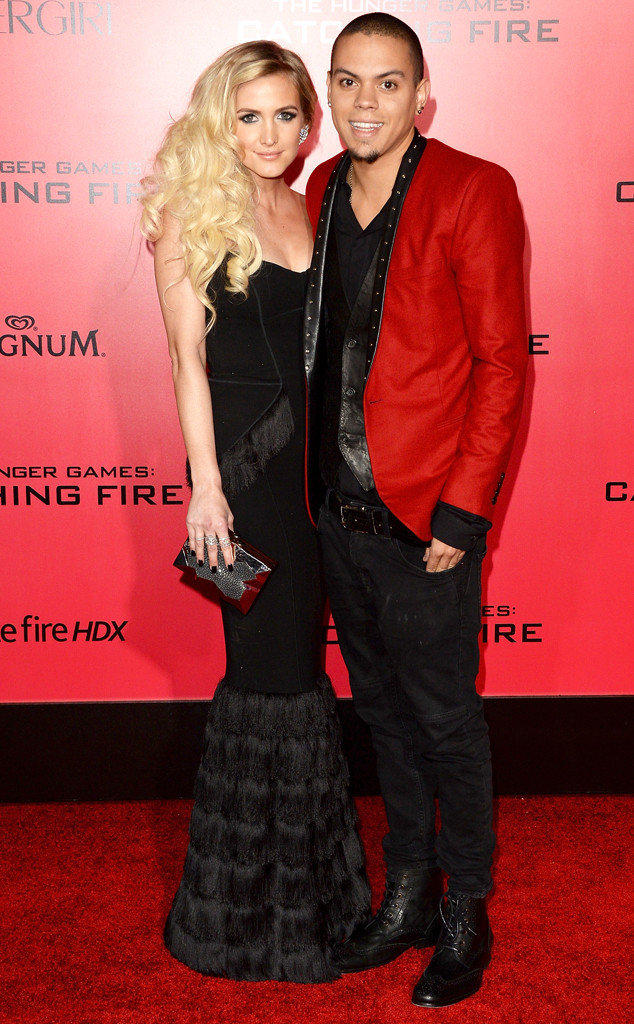 Jason Merritt/Getty Images
While the highly anticipated flick The Hunger Games: Catching Fire hits theaters in just three days, actor Evan Ross is looking forward to a little time with his loved ones once the Hunger Games hysteria dies down.
The 25-year-old star, who has been dating Ashlee Simpson since early July, rocked the red carpet with his gorgeous GF at the film's Los Angeles premiere on Monday, Nov. 18, where he opened up about his holiday plans with his mother, Diana Ross, his ladylove and her 5-year-old son Bronx.
"We'll be here for Thanksgiving, and then Christmas we're going to stay where I grew up with my mother. We're bringing Bronx and Ashlee," Ross told E! News at the premiere for the second installment in the franchise based on Suzanne Collins' wildly popular young adult novels.