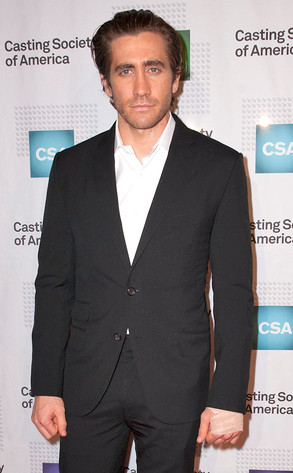 Jennifer Lourie/Getty Images
Jake Gyllenhaal is still sporting a bandage after hurting his hand last week in an on-set accident.
Just a few days after being rushed to the hospital after punching a mirror while filming his new flick Nightcrawler, the 32-year-old actor stepped out last night for the 2013 Casting Society of America's Artios Awards at the Beverly Hilton Hotel.
Gyllenhaal posed for pics on the red carpet with his left hand wrapped up in bandages. He looked handsome in a dark suit and white shirt.