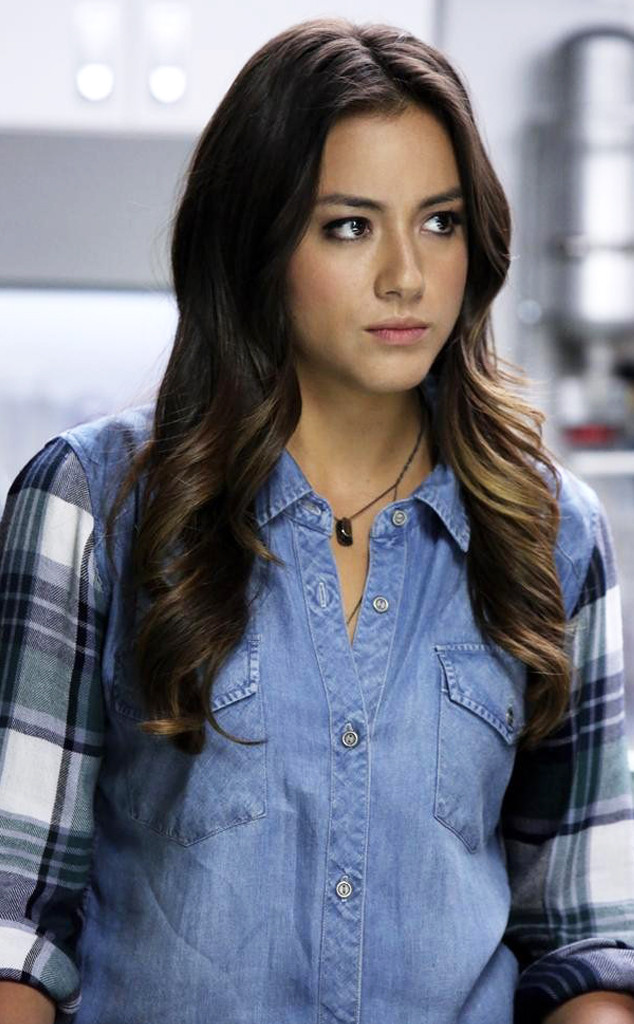 ABC/Danny Feld
As Skye, Marvel's Agents of S.H.I.E.L.D.'s slightly shady computer hacker, Chloe Bennet seems to have kind of a dream job.
"I grew up with six brothers, and I'm from Chicago, so princesses and Barbie dolls were not around the house," the actress told us. "It was more like sports and comic books, so getting to work for Marvel is like my version of being able to be a princess."
Not only does she get to join such characters as Iron Man, Captain America, and Thor in the world of Marvel, but she also gets to be a part of another prestigious fictional universe—the Whedonverse, ruled by Joss Whedon, his brother Jed Whedon and Jed's wife Maurissa Tancharoen. "I feel so lucky and I'm so excited, particularly to work with the Whedons, who are so funny and smart and I can't believe I get to spend my days with these people who are so much cooler than I am, in my mind."
Bennet couldn't help but gush we asked her what it was like to work with Joss Whedon, who wrote and directed the pilot. "Just getting to work and be around such an intelligent, awesome, smart, funny director was a dream come true," she said, "He's amazing, and he's the best dancer I've ever met...He has the bendiest knees I've ever seen."