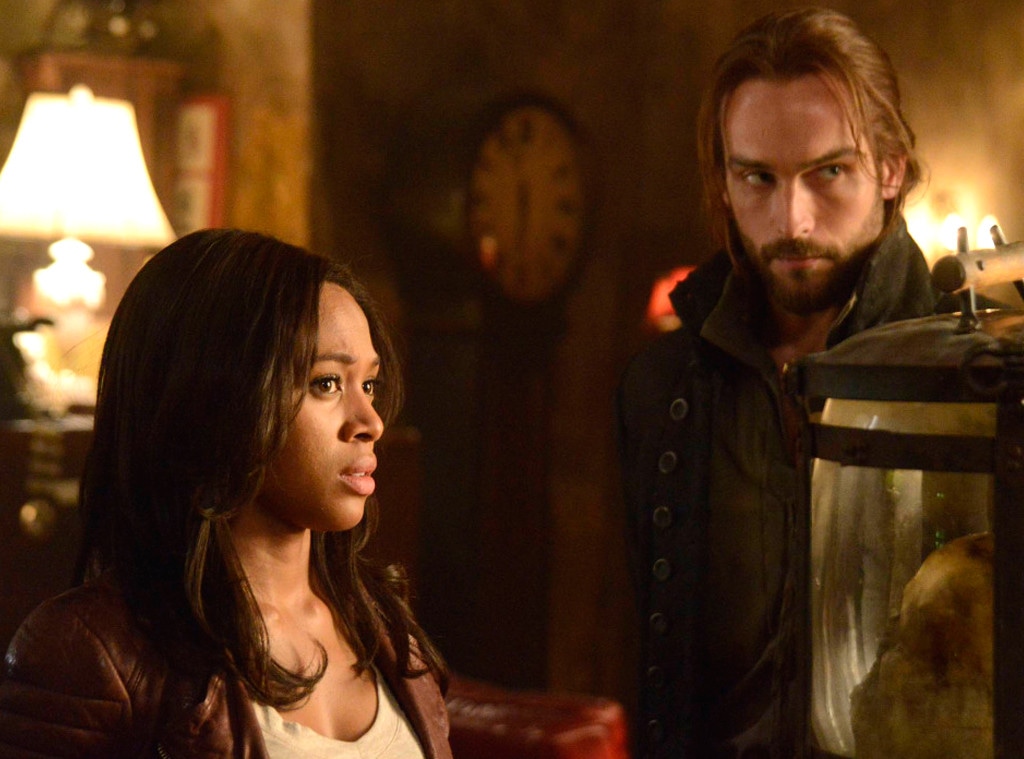 Brownie Harris/FOX
Seven episodes in and we've already lost count of how many times we've fallen in love with Ichabod Crane (Tom Mison). And no one is more surprised by that than we are!
If you would've told us before Sleepy Hollow first premiered that we would be smitten with a Revolutionary War solider/"First Witness" of the apocalypse who literally hasn't changed (or washed) his clothes in over 100 years, we would have laughed in your face. Come on, Johnny Depp played the character before and how can you top Johnny freakin' Depp?! Yet here we are, just a few months later, hanging on (and Tumblr-stalking) Crane's every old-fashioned phrase and hilarious fish-out-of-water experience. (Ah, the joy of discovering Starbucks for the first time!) Johnny who, we now say.
And because we know fans love Ichabod just as much as we do, we decided to select 15 times over the course of the Fox hit's first seven episodes that he made us swoon. And trust us, it was hard narrowing it down to just 15. We know, what a tough job we have to endure. (#reporterproblems) Oh, and we also just so happen to have an exclusive clip from tonight's all-new episode, which features Abbie (Nicole Beharie) teaching Ichabod the art of fist bumping. Behold the amazingess:
"That makes no sense." Are you dying from Crane cuteness overload?!
And now onto his most swoonworthy moments!
That time he became a hair model:
That second time he became a hair model. To quote Danity Kane,  hair blowin' in the breeze, he's a superstar:
That time he fell in love with donuts:
That time he couldn't open a plastic container. We've all been there, dude:
That time he showed off his handyman skills:
That time he made the OnStar lady cry. Gird your loins 'cause they're about to try and run away in an attempt to find Crane:
That time he hammed it up for the camera:
That time he freaked out in the shower. Hey, bathing is hard:
That time he went off about taxes. #Crane4Change2016:
That time he was tempted by Internet porn:
That time he called Abbie by her name for the first time:
That time he did this. Oh dear lord, we need a hand-fan:
That time he heckled an umpire at a baseball game:
That time he couldn't resist dropping a knowledge bomb on a museum guide:
That time he wasn't even in the scene, but his message made our hearts melt like a popsicle on the Fourth of July:
That time he slurped loudly to annoy Abbie. Oh, to be that straw:
Sleepy Hollow airs tonight at 9 p.m. on Fox.