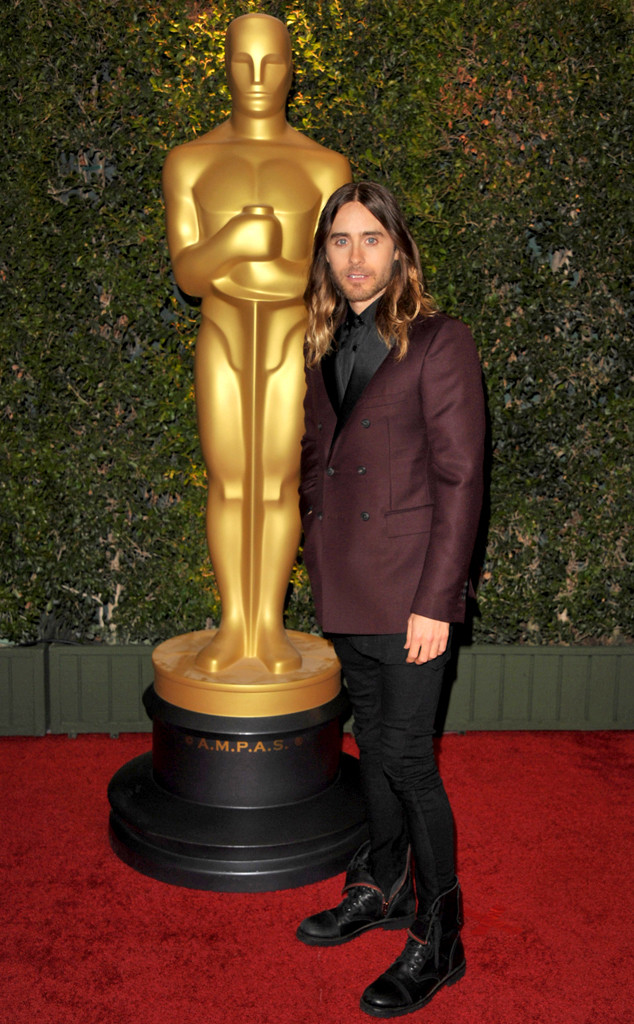 John Shearer/Invision/AP
Jared Leto knows how to do black-tie.
But the 30 Seconds to Mars rocker wasn't about to wear a traditional tux to the Governors Awards this weekend.
Instead, he opted to put together a chic hodge-podge ensemble with Burberry and some of his own clothing.
"I get a hall pass," Leto said on the Governors red carpet. "I could basically do whatever the f--k I want to. I'm a respectful young boy, but you gotta be yourself."