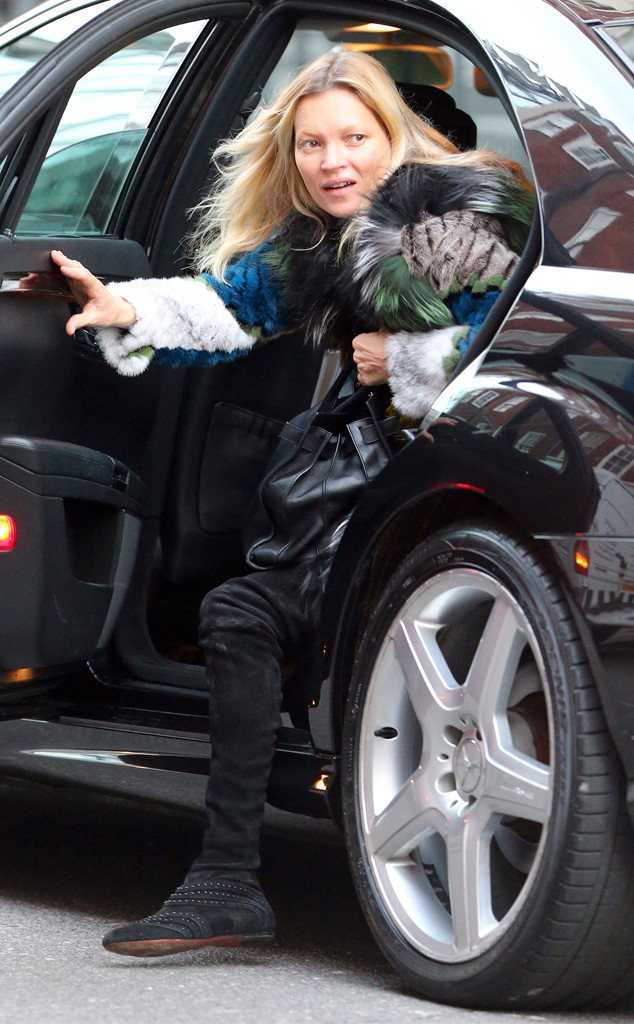 Splash News
Hot off the heels of wowing us with her apparent inability to age in Wednesday's sneak peek of her upcoming Playboy spread, Kate Moss reminds us that she is a mere mortal, after all.
The supermodel defies her 39 years of age in the recently released preview photo, which has her looking taut and tan as she stares seductively into the camera, clad in the magazine's iconic Playboy bunny suit.
But on the same day the sexy pic was unveiled, the Brit babe stepped out in London looking a little less glamorous than she did in the sexy shot. Moss swapped the fluffy bunny tail for an oversized multicolored fur coat, and her black stilettos for a sensible pair of flat over-the-knee boots.