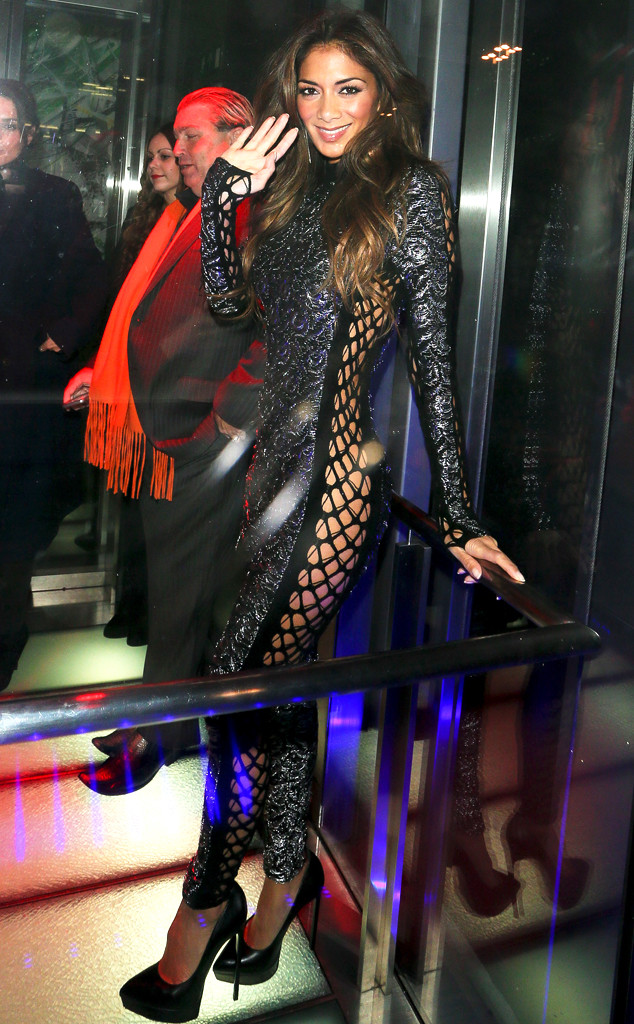 XPOSUREPHOTOS.COM
Apparently Hollywood has a new motto: No panties, no problem.
First, Gwyneth Paltrow forgo her undergarments this summer while promoting Iron Man 3. Borrowing a page from the Goop guru's handbook, Jaimie Alexander made the same choice just months later so she could sport a sheer gown at the Thor: The Dark World premiere on Nov. 4.
Now it seems that red carpets aren't the only place stars are going commando. Last night while attending a party in London, Nicole Scherzinger wore a skintight bodysuit with cutout sides—leaving no room for underwear lines of any kind.
The cutouts—which went from armpit to ankle—featured netting so as not to expose too much skin, but still, there was little left to the imagination. And we're guessing that was kind of the point.