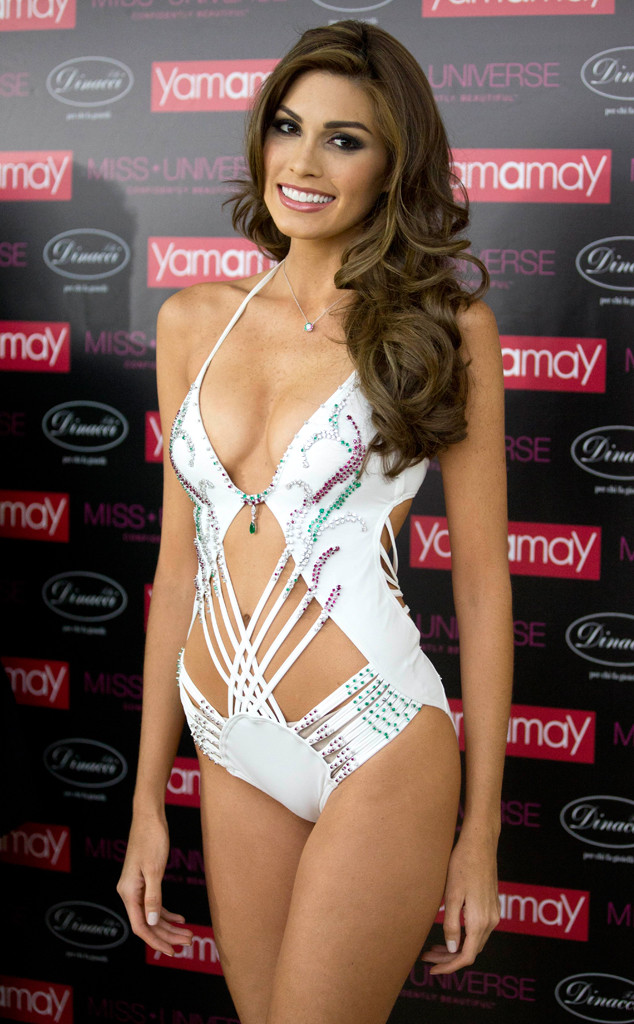 AP Photo/Pavel Golovkin
For Gabriela Isler, winning the Miss Universe pageant on Nov. 9 was priceless. But she's finding the perks are pretty good too.
The gorgous 25-year-old TV personality hailing from Venezuela made her first official public appearance as Miss Universe in Moscow on Sunday by posing in a jewel-studded swimsuit worth a reported $1 million!
Per the Deccan Chronicle, the gltizy monokini was designed by Yamamay and featured 900 stones stiched into the swimwear, from diamonds and rubies to emerald pendants.
"I'm very simple but very elegant, so it's like me," Isler told reporters at the photoshoot at a Moscow Hotel.