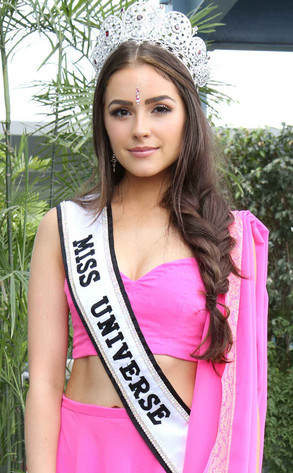 Prabhas Roy/Hindustan Times via Getty Images
Miss Universe officials evidently feel pretty sorry that a photo shoot in front of the Taj Mahal involving Miss Universe 2012 Olivia Culpo may have violated India's Heritage Act.
"The Miss Universe Organization would like to extend its deepest apologies to the people of India for the incident...which occurred this past Sunday," the Miss Universe organization said in a statement.
"Throughout her reign, the Miss Universe Organization continually creates video diaries of our titleholder to keep fans and sponsors up to date on her travel and to share in the experience. As part of these videos, we sometimes incorporate sponsors into these shoots.
"The filming that took place outside the Taj Mahal was never intended to be used as a commercial nor was it meant in any way to be disrespectful. We sincerely apologize for any unintentional harm our indiscretion and insensitivity may have caused."