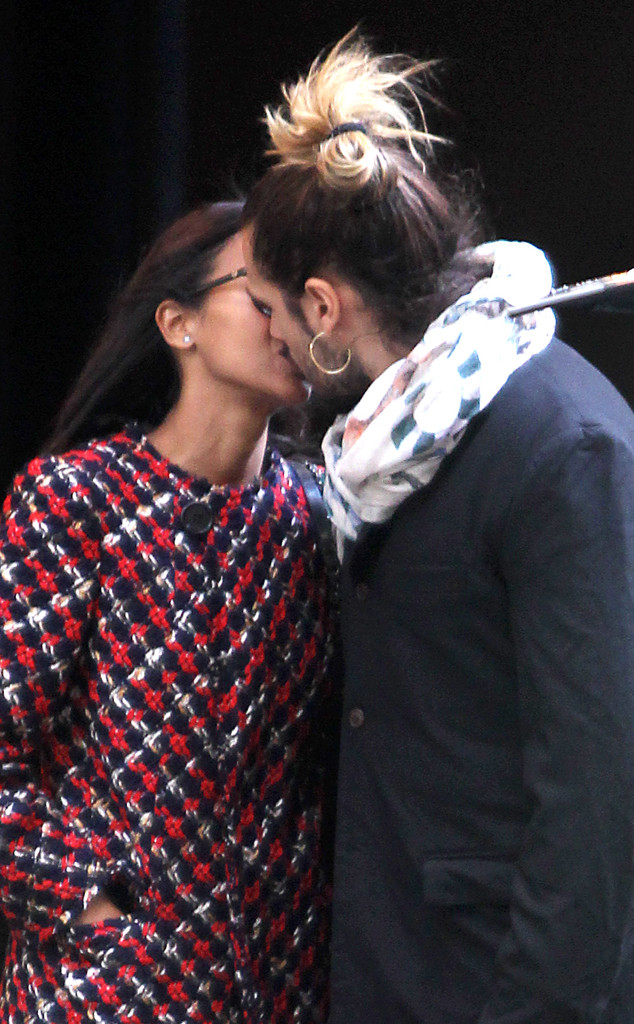 Abaca USA/AKM-GSI
Stop singing Katy Perry's "I Kissed a Girl," that's not what's happening here (however, we understand how catchy the track is, so if you have the urge to continue singing, by all means...).
Actress Zoe Saldana was caught smooching her hubby Marco Perego while waiting for a taxicab in New York City, but from the angle of the photo—and his hoop earrings and long locks pulled into a bun—it looks as though the Hollywood A-lister was playing tonsil hockey with another woman at first glimpse.
Yes, an exciting thought, but it's not the case here. Sorry.