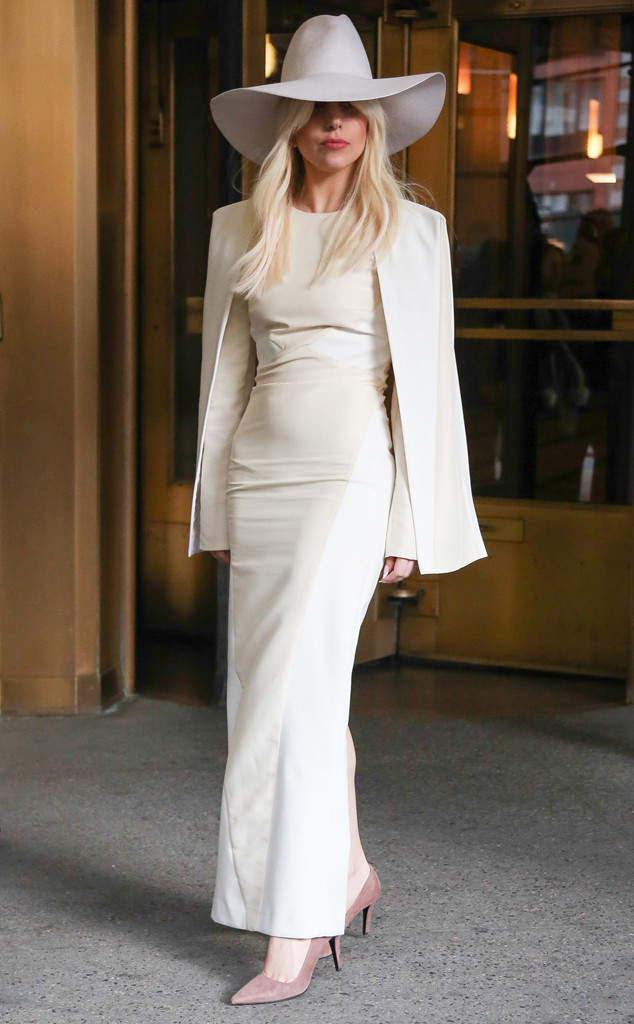 Dave Spencer / Splash News
It's always more shocking when Lady Gaga covers up.
The "Applause" singer did just that during a stop at a radio station in New York City to promote the release of her album ARTPOP.
Mother Monster was dressed in an all-white outfit complete with blazer, floor-length gown and an oversize fedora.
And by the looks of things, Gaga has quite the full plate on her hands lately.
The 27-year-old pop star will sing in outer space in early 2015, E! News confirmed earlier this week.