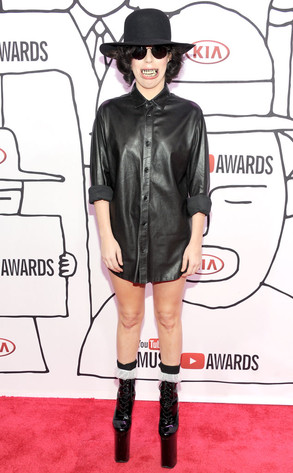 Dimitrios Kambouris/Getty Images
Lady Gaga is officially taking her out-of-this-world performance style to the next level.
The 27-year-old pop star will sing in outer space in early 2015, E! News confirms. Zero G Colony, a three-day hi-tech music festival, is set to take place at Spaceport America, New Mexico, and the climax of the even will feature the Mother Monster performing the first ever gig in outer space.
While some reports suggest Zero G Colony is a tech festival, we've learned that the event is a high-concept ground event music festival, where guests will experience A-list entertainment, music, cutting-edge technology and futuristic attractions.
On the third day of the event, Lady Gaga will take off from the Spaceport on board a Virgin Galactic SpaceShip Two spacecraft and, upon reaching space, the singer will become the first ever-recording artist to perform outside the atmosphere, in zero gravity.