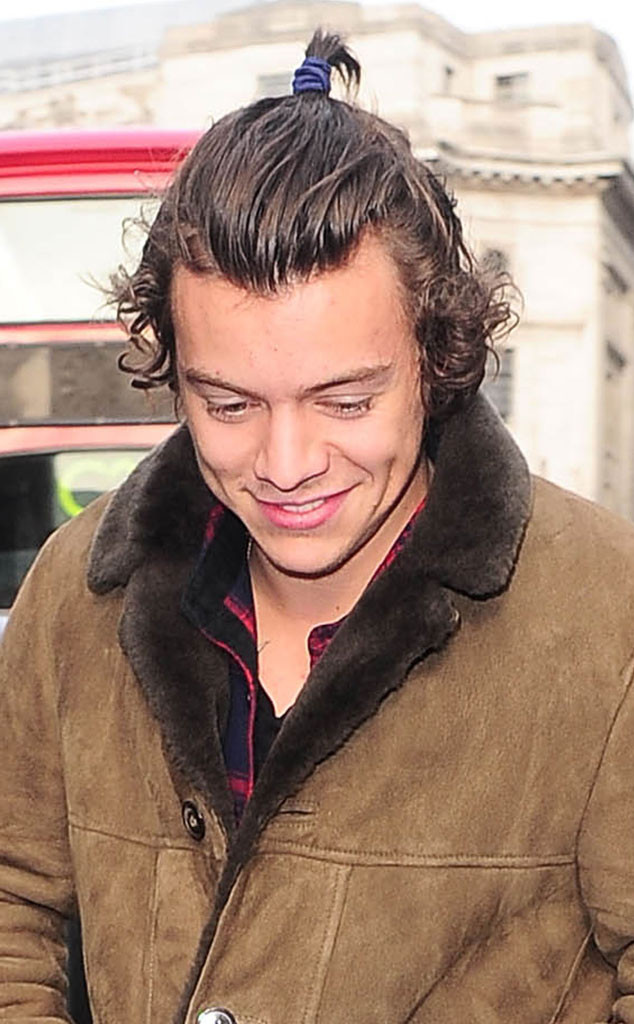 XPOSUREPHOTOS.COM
Good morning sunshine!
One Direction singer Harry Styles was photographed leaving Sketch Restaurant in London today, and although he looks handsome as always, it seemed like the boybander wasn't up for actually styling his full head of hair since he opted to sport a David Beckham-inspired tiny ponytail, along with a big coat and skinny jeans.
Hey, no judging. Harry is probably still groggy from his very lengthy nap.
The hunky 19-year-old tweeted earlier today, "Sooo, I've been asleep for about 3 days. Breakfast?"