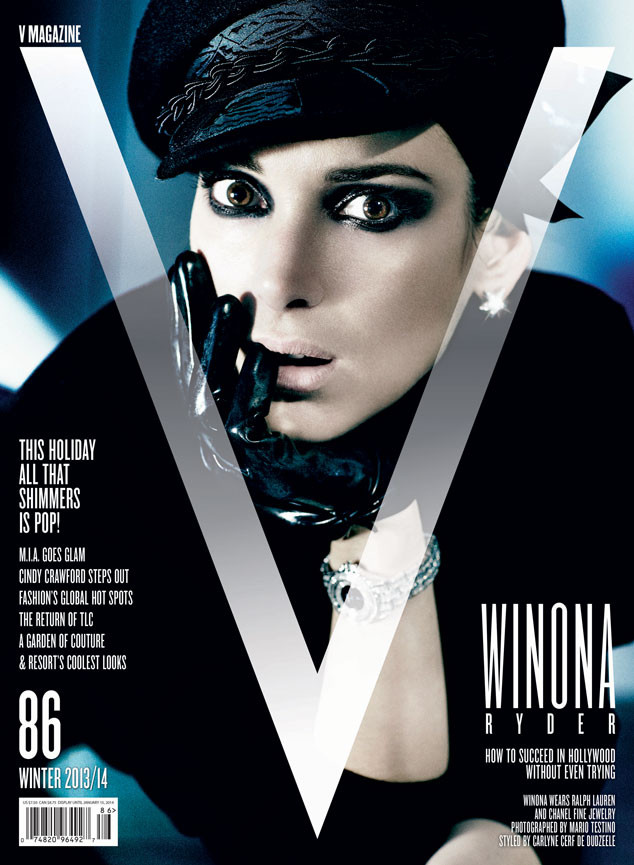 Mario Testino/V Magazine
Winona Ryder, is that you?
The 42-year-old actress looks nearly unrecognizable as she becomes a glam biker chick for the cover of V magazine's winter issue to promote her upcoming film, Homefront, but what's even more eyebrow-raising are the stories she shares during her interview with the mag.
One in particular, is the A-lister recalling a time during her adolescence, when she dropped out of school after being bashed by a group of bullies who thought she was a boy and shouted anti-gay language at her.
"I was obsessed with [the film] Bugsy Malone and had cut my hair short. I remember the halls were empty and these kids started shouting 'f----t,' and I didn't think they were talking to me. Walking home after leaving the nurse's office—and I've never talked about this—I remember pressing on the bandage because I wanted it to look more dramatic," Ryder said.