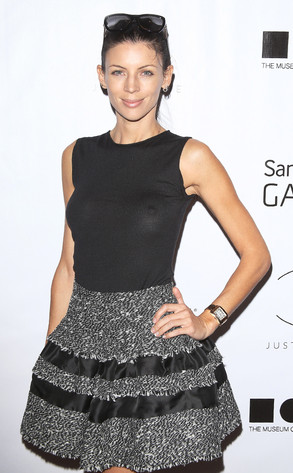 Michael Tran/FilmMagic
Liberty Ross has something to get off her chest.
The 35-year-old model stepped onto the red carpet at the MOCA Awards to Distinguished Women in the Arts lunch yesterday in a very revealing top.
Rupert Sanders' ex arrived at the event in a short black and white dress with a top just sheer enough to show off her nipples. Ross completed her daytime look with a watch and glasses atop her head. The semi-wardrobe malfunction didn't seem to bother Ross as she was all smiles while posing for photogs.