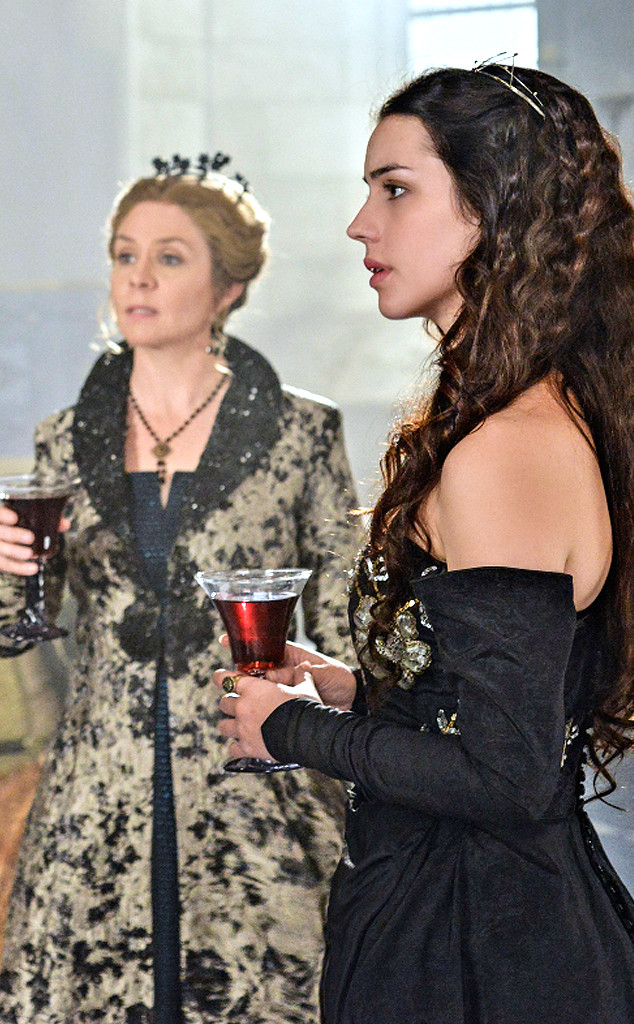 Sven Frenzel/The CW
It's queen vs. queen on Reign!
The two most important ladies in Prince Francis' (Toby Regbo) life have quite the complicated dynamic on the new CW hit series as Queen Catherine (Megan Follows) is dead-set on getting Mary Queen of Scots (Adelaide Kane) away from her son (and the crown) as she's convinced she will cause his death. (Prophecies, so hot right now.)
In an exclusive sneak peek from tonight's episode, the two queens finally face-off (and team up?!) as Mary attempts to get King Henry to end her engagement to Francis so she can marry Tomas, the son of the King of Portugal. Prepare for epic b--ch-faces and snarktastic dialogue!