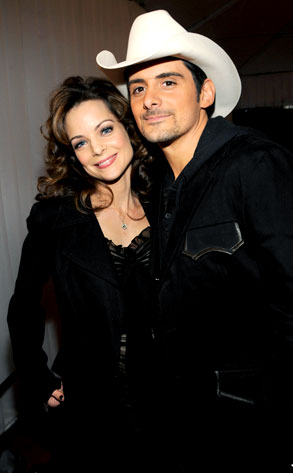 Kevin Mazur/Getty Images
Brad Paisley may be smiling onstage tonight as host of the CMA Awards.
But just a short time ago, the country music star and his wife Kimberly Williams-Paisley experienced a tragic event. The talented duo was the victims of an online hoax.
On Wednesday's Nightline, the couple opens up for the very first time about how they fell victim to a fake internet relationship.
It all started with an email from a complete stranger. A mother in need said that her daughter was dying of cancer and simply wanted to reach out to share her story.
"It sounded very sort of real," Kimberly recalled. "But she wasn't dying to get a hold of me. You know, that was kind of the beginning of the manipulation."