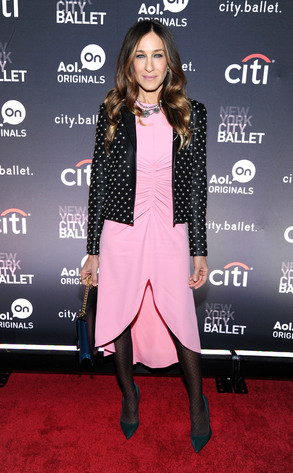 Ilya S. Savenok/Getty Images
Welcome to the wonderful world of Twitter, Sarah Jessica Parker!
The Sex and the City star joined the the social networking site under the handle @SJP more than two years ago but tweeted for the first time on Tuesday, Nov. 5.
"Very 1st tweet," the 48-year-old actress wrote. "Proud to share my new series city.ballet. on AOL On. @NYCballet dancers = extraordinary!"
Parker is referring to her web series docudrama, which gives viewers a taste and a behind-the-scenes look at the very competitive world of the New York City Ballet.