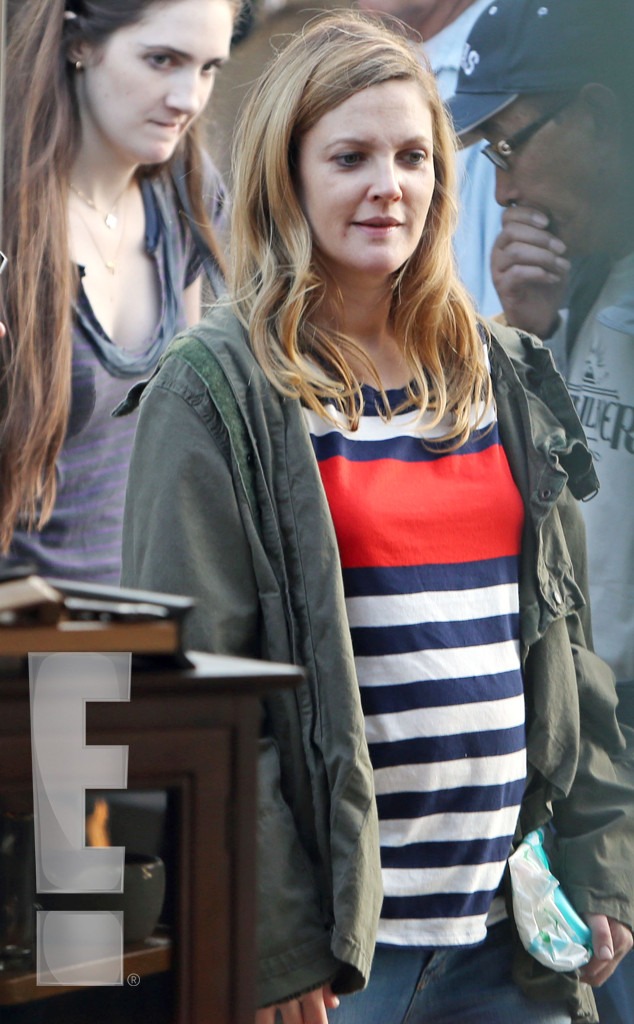 Drew Barrymore and Will Kopelman have a new bundle of joy on the way!
The actress' rep confirms to E! News exclusively that she is pregnant with her second child. Barrymore, 38, even showed off a tiny baby bump when she stepped out in West Hollywood, Calif., on Sunday, Nov. 3.
The Flower Cosmetics creator, who gave birth to daughter Olive on Sept. 26, 2012, has been looking forward to expanding her family. During a Tonight Show appearance last month, she said she'd like to have another baby "very much, right away" and definitely wanted a sibling for Olive. "I grew up as an only child," she said, "and although that really works for some people and for some parents that's the way they want to do it."
One thing's for sure, though: Neither Olive nor her younger brother or sister will grow up in the spotlight. Barrymore, who launched into child superstardom with E.T. the Extra-Terrestrial in 1982, told Harper's Bazaar she knows her kid(s) "didn't sign up for that."
"I had such an exposed childhood…I appreciate my journey, but I don't want that for my kid," the 38-year-old star clarified. "Not any of it. It has nothing to do with whether I liked my childhood. I really did. But as a parent, that isn't the childhood that I'd provide."
As for the best thing about being a mom? It's "just what a better person it makes you on a daily basis," Barrymore told Good Housekeeping. "Every morning when I wake her up, the endgame is, Can I get her to smile? And that puts me in a good mood. It's definitely a different way to live—and a much better one."
Aww. Well, it sure seems like Barrymore's life is going to get even better when a new little Kopelman arrives!
—Reporting by Marc Malkin
For more exclusive photos of Drew Barrymore and her baby bump, watch E! News Monday at 7 and 11:30 p.m.