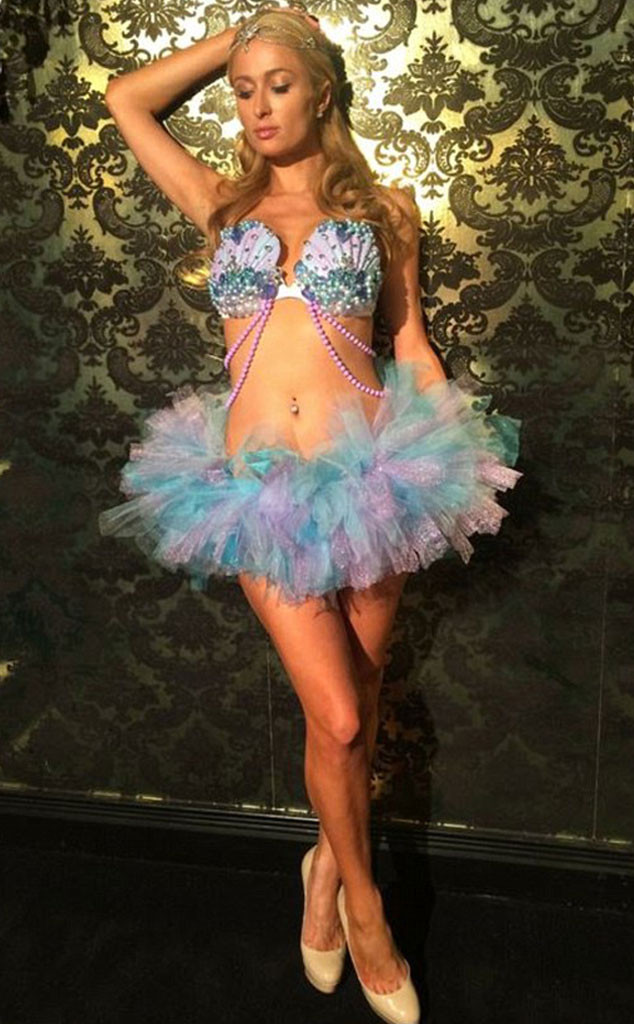 Pheed
OK, Paris Hilton, we're paying attention now.
On Thursday, Oct. 31, the 32-year-old went through a slew of Halloween costumes—including a mermaid, a fairy, a bride (!) and a gladiator—posting photos of each look across the social media sphere. (As in, multiple pics to Twitter, Instagram and Pheed from mutliple angles. Facebook, Vine and Keek must feel neglected!)
Of course, Ms. Hilton didn't celebrate Halloween for just one day. Last Friday, Oct. 25, she was Paris Barbie. The following night at the Playboy Mansion's Halloween Party, she wore a teddy bear onesie à la Miley Cyrus at the 2013 MTV VMAs.