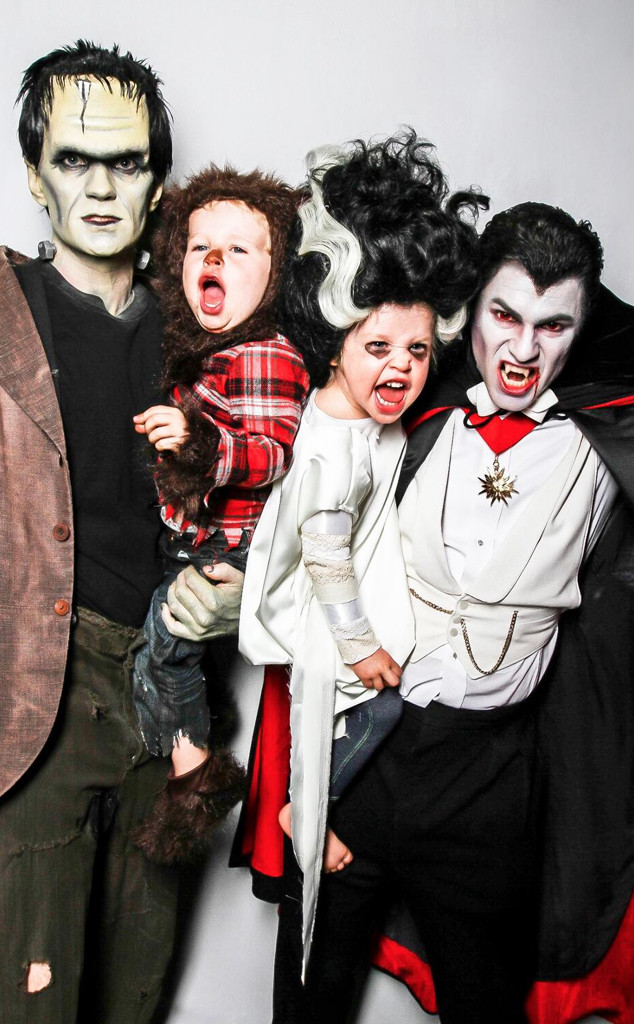 Twitter
If you thought your Halloween family portrait was awesome, think again.
Neil Patrick Harris, fiancé David Burtka and three-year-old twins Harper and Gideon easily put the rest of us to shame yesterday.
"Have a spooktacular night! Here's our family Halloween pic (via @projectphotoboo): Well done, @DavidBurtka!" Harris tweeted on Thursday, Oct. 31, along with a snapshot of all four of them as some pretty fierce creatures.
In the photo, the How I Met Your Mother star is seen dressed up as Frankenstein's monster, Burtka channels his inner Dracula and the couple's son makes for an adorable Wolf Man. But it's their daughter that undoubtedly steals the spotlight as the Bride of Frankenstein.
Seriously. Between the iconic wig and and that infamous mouth gesture, the kid pretty much nails it.