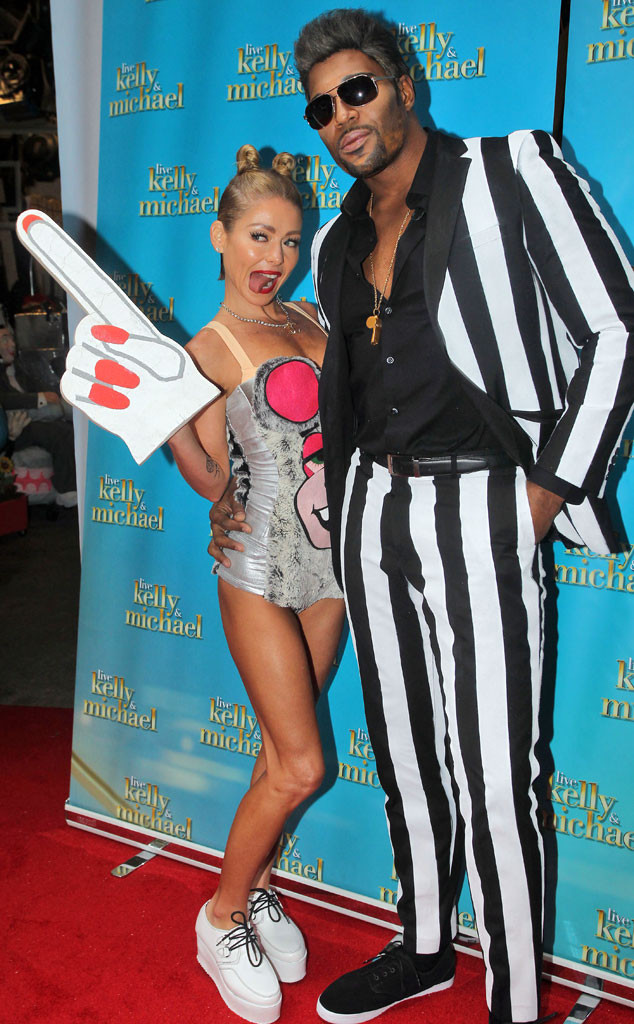 Abaca USA/AKM-GSI
Celebs just can't stop dressing up as Miley Cyrus for Halloween.
Kelly Ripa and Michael Strahan are the latest stars to take on the twerking queen's eyebrow-raising performance at the 2013 MTV Video Music Awards, dressing up as the 20-year-old pop star and Robin Thicke on Live With Kelly and Michael.
Donning Cyrus' signature bear costume and her little blond buns, the pint-sized beauty and her six-foot-five cohost recreated the scandalous show—infamous foam finger, twerking teddy bears and all—as the twosome grinded up against each other during Thursday's Halloween morning broadcast.
Forty-three-year-old Ripa even stripped down and showed off her seriously toned tummy in Miley's latex bra and panties while sticking out her tongue and shamelessly making obscene gesture with the foam finger prop.