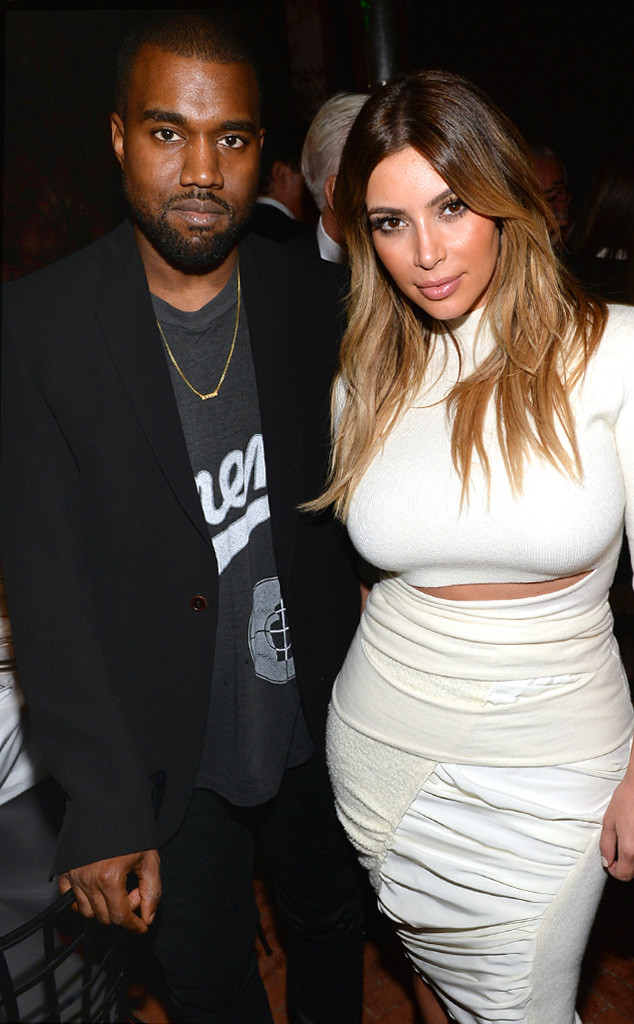 Courtesy of Michael Buckner/WireImage
It's not exactly a surprise that Kanye West is Kim Kardashian's biggest fan. The 36-year-old musician sang his fiancée's praises during an On Air With Ryan Seacrest radio interview on Tuesday, Oct. 29. In fact, he's lobbying to get the Keeping Up With the Kardashians star her first Vogue cover.
"There's no way Kim Kardashian shouldn't be on the cover of Vogue. She's like the most intriguing woman right now. She's got Barbara Walters calling her like everyday," he said, noting that reality stars have often been overlooked by mainstream fashion magazines. "And collectively, we're the most influential with clothing. No one is looking at what [Barack Obama] is wearing. Michelle Obama cannot Instagram a [bikini] pic like what my girl Instagrammed the other day."
When his girl landed the cover of CR Fashion Book, West saw it as a transcendent moment. "[Former French Vogue editor] Carine Roitfeld supports my girl. That's a breakthrough," he explained. "There's a wall of classism that we are breaking through."