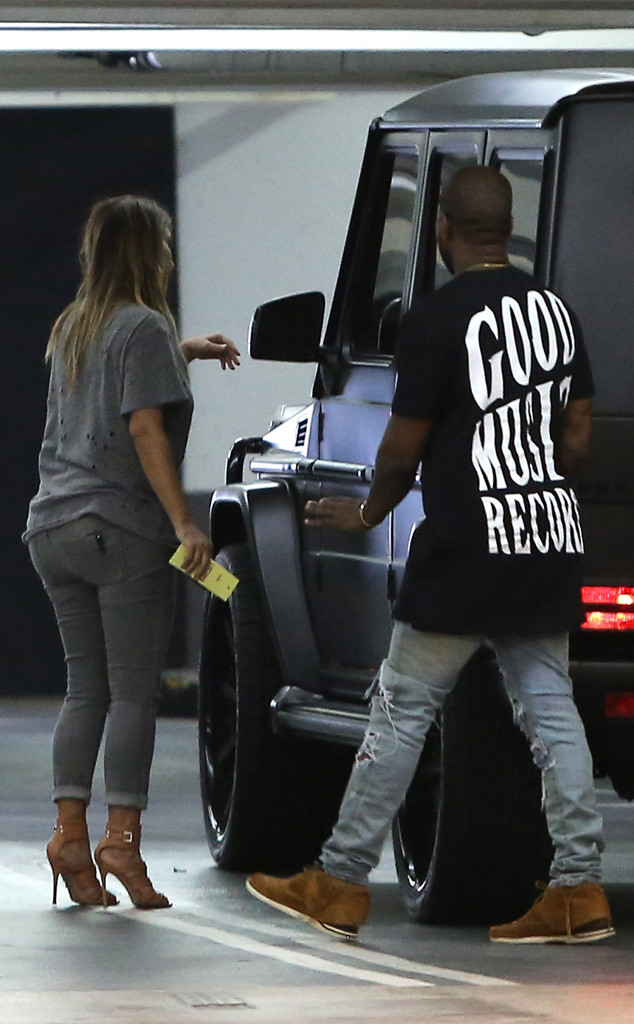 Kim Kardashian and Kanye West have had a very busy weekend, but they made sure to get some family time in there.
Between celebrating her 33rd birthday (and her engagement!) in Las Vegas and Yeezy performing his concert tour, these two lovebirds have been going non-stop, but last night, they were able to wind things down just a little bit for Bruce Jenner's birthday festivities.
The Olympian, who turned 64 years old today, was joined by his family for a celebratory dinner full of fake mustaches, glitter hats, glasses and smiles last night, while also enjoying not one but two decorative cakes.