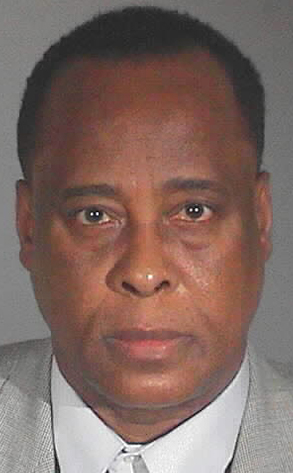 Los Angeles Country Sheriff's Dept.
Conrad Murray was released from Los Angeles' Men's Central Jail on Monday, Oct. 28. Two years earlier, the 60-year-old former cardiologist was convicted of involuntary manslaughter for administering a lethal dose of the anesthetic drug propofol to Michael Jackson.
The King of Pop's former personal physician left the premises in a police cruiser shortly after midnight. He exited through the back, avoiding reporters and fans who were gathered at the main entrance.
Following a six-week trial, Murray was sentenced to spend four years in jail in November 2011. He was released two years early because he was given an additional day of credit for each day he served. Murray was kept away from the general inmate population during his stay. In the last year, he was permitted to use a telephone in his cell.