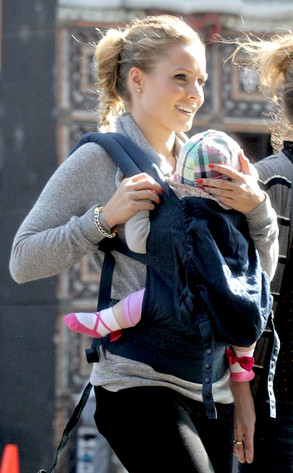 Pedro Andrade, © PacificCoastNews
Kristen Bell is getting back to work one week after marrying hubby Dax Shepard.
The 32-year-old actress was spotted on the set of her show House of Lies with baby daughter Lincoln this week.
Bell was all smiles while carrying little Lincoln in a blue carrier on her chest. She looked casual on black bottoms and a gray sweater with her hair up in curls. Noticeably absent from Bell's wardrobe? Her engagement ring, which Shepard gave her back in 2010.