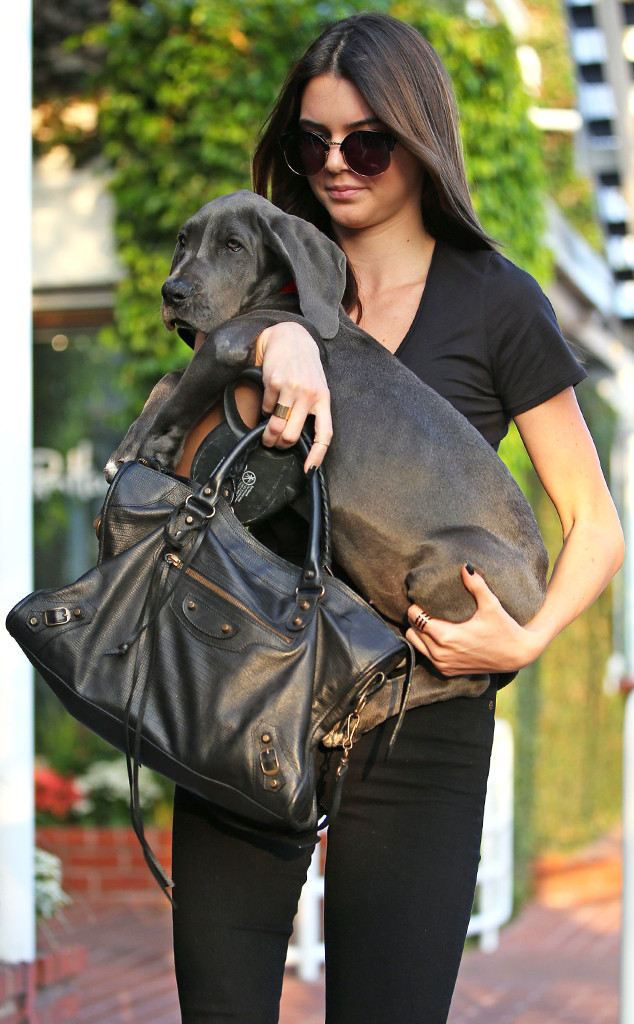 XPOSUREPHOTOS.COM
Kendall Jenner doesn't turn 18 until Nov. 3, butRob Kardashian couldn't wait until then to give his little sis an absolutely adorable birthday present: a Great Dane puppy named Blu!
On Tuesday, Oct. 22, Kendall introduced her adorable addition to the world, Instagramming a sweet shot of her "new little princess" napping. "thank you @robkardashian," she added, "you're the greatest."
The next day, Kendall Instagrammed another photo of the newest Jenner family member, this time looking adorable and alert. "Blu came to school," the soon-to-be birthday girl noted.