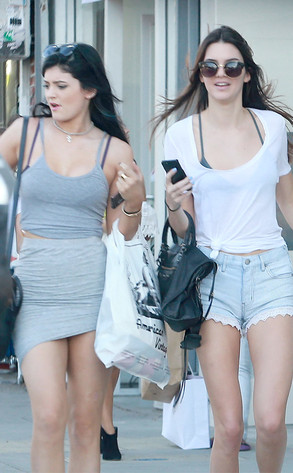 FameFlynet, Inc
Kendall Jenner and Kylie Jenner are tweeting mad about recent tabloid reports that they went out in Hollywood for a night of underage drinking.
The sisters took to Twitter today to slam the false rumors, which surfaced last week after they attended the Day by Day fashion show with Scott Disick then hit the show's afterparty with Khloé Kardashian Odom.
"I am so done with everyone making my little sister and I out to be something that we are not," Kendall posted today. "Shut up with these stupid rumors and stories. No one has fake ID's and no one's partying. we know that's what all you slimy media people want to see but that is not going to happen."