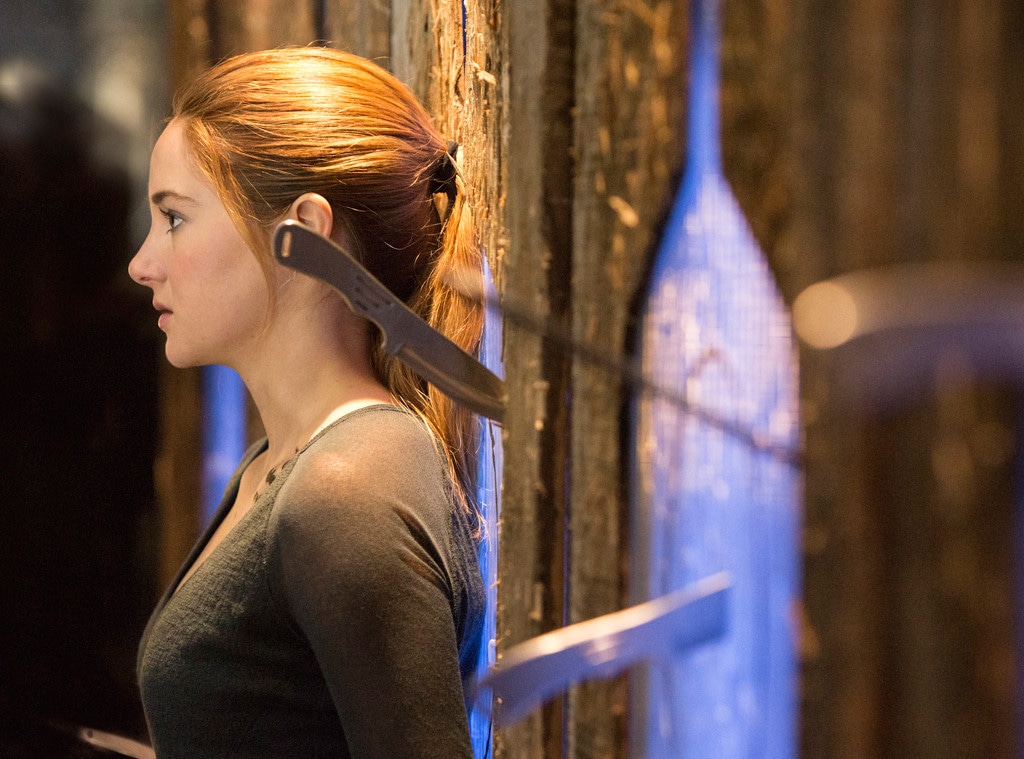 Summit Entertainment
Shailene Woodley may have been injured while making Divergent, but she so doesn't care.
"I got to do some crazy stuff," she told me at Elle's Women in Hollywood gala, where she was honored with the Calvin Klein Collection Emerging Star Spotlight Award. "I got really hurt."
And she has the marks to prove it.
"I have a scar on my chest [and] a scar on my hip, but all good battle wounds," Woodley beamed. "It's so much fun! And they'll go away in like five years. The cool thing is I got to do some stunts and that never happens. I feel so cool about it."
She also got a few hernias. "It was partly my fault from the amount of stress," Woodley said.
While Woodley's name was often on the lists of potential actresses to play Anastasia Steele in the movie adaptation of Fifty Shades of Grey, she insists it was never an option.
"Every time I talk to somebody, they're like, 'Oh, what's going on with Fifty Shades?'" she said. "And I'm like, 'What are you talking about? I know nothing about it.' But yeah, after doing Divergent and being a part of that franchise, I couldn't imagine doing another one right now."
Woodley's Divergent costar Theo James has also been mentioned as a possible Christian Grey.
"He's pretty handsome," Woodley said. "He's a looker, that's for sure."
Courtesy of Frederick M. Brown/Getty Images
Watch:
Shailene Woodley Talks "50 Shades"