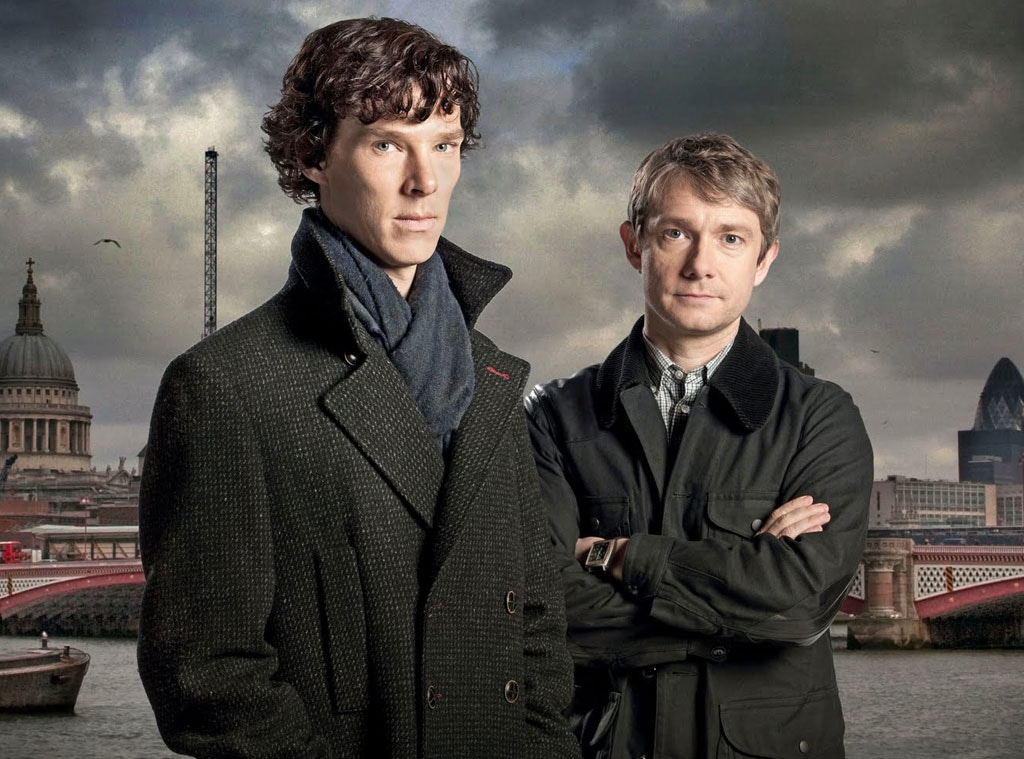 BBC
The premiere date for our favorite crime-solving series has been Sher-unlocked.
Sherlock, starring Benedict Cumberbatch and Martin Freeman, will premiere on PBS Masterpiece on Jan. 19 at 10 p.m., EW.com reports. Basically, the wait is almost over and nothing hurts.
And to make Sunday evenings especially tantalizing, Sherlock will be airing back-to-back with Downton Abbey (premiering in the states on Jan. 5). It has not yet been announced when Sherlock will return in the U.K., but it's safe to say it will probably be before we get it on Jan. 19.
The premiere date announcement is just another piece of a good news in a long line of trickling info that Sherlock has released. Season three was delayed due largely in part to Cumberbatch and Freeman's commitments to their skyrocketing film careers (The Hobbit, Star Trek, etc.). But Sherlock and his Watson are back on the case and we couldn't be more excited.
"They're fantastic," Masterpiece executive producer Rebecca Eaton tells EW.com about the new episodes. "They are jaw-dropping. They are like small movies. Benedict and Martin are so in their Sherlock-Watson groove. They are so comfortable with that relationship it's like being in the room with them."
Sherlock executive producer Sue Vertue adds that the new episodes are "worth waiting for."