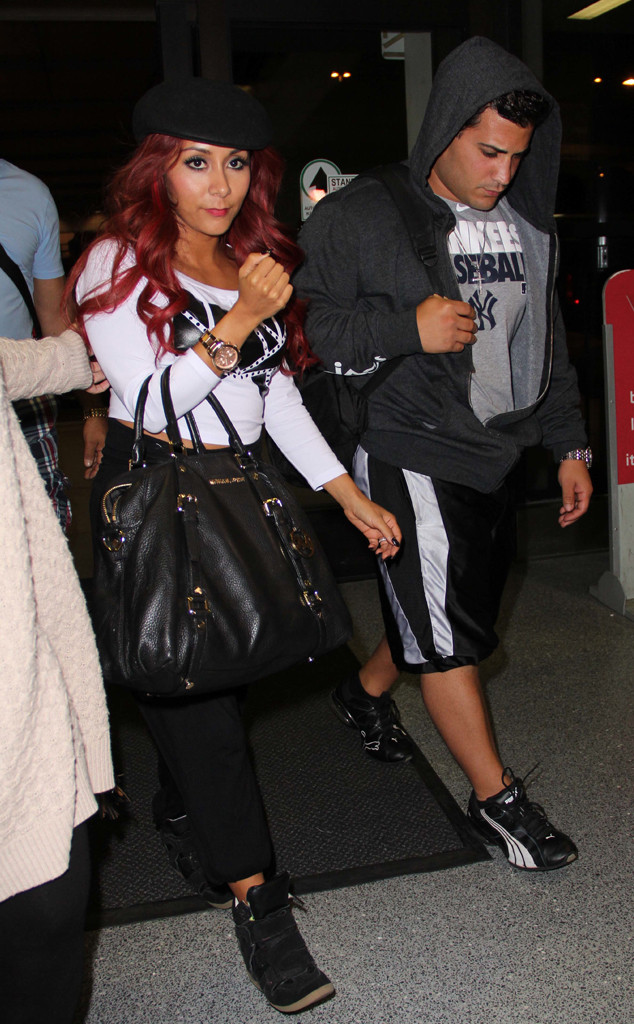 wowcelebritytv/Splash News
Snooki hasn't read all of Fifty Shades of Grey.
But she doesn't care.
"I read just one passage and then I had to have sex with Jionni," the MTV reality star recently confessed to me.
And it seems like the couple can use all the help it can get. Snooki's time on Dancing With the Stars has been hard on the couple's sex life, because she's been in L.A. for much of the time while her hubby is back East.