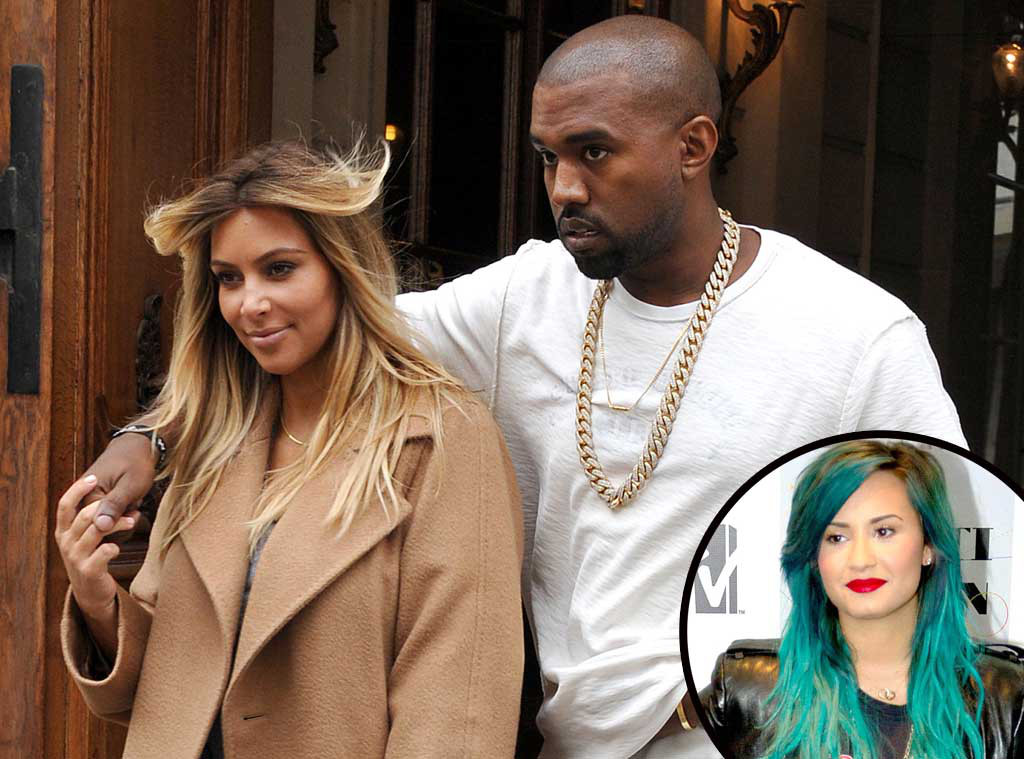 INFphoto.com, Ramey Photo
Demi Lovato isn't surprised that Kanye West pulled out all the stops to propose to Kim Kardashian.
"Of course he did!" the X Factor judge exclaimed Tuesday when E! News informed her that her good friend was engaged—and that Kanye had popped the question at AT&T Park, home of the San Francisco Giants.
"I've told Kanye before that if he doesn't treat her well, I'm going to come after him," Demi laughed.
No need for that, obviously, as the Yeezus artist ended up making Kim feel like "the luckiest girl in the world," as the bride-to-be told E! News. "I get to marry my best friend!" Kim said.
Related:
Demi Lovato Hears Kim K.'s Big News
Demi, for one, is all for it.
"I've known Kim for years and she's been such a good friend to me during some really hard times," the singer told us. "She deserves that Giants stadium! Thanks for telling me—now I can go congratulate her!"
And Kim thought that she was overwhelmed by all the birthday love she was getting before she got engaged!
After her older sis said yes, Khloé Kardashian Odom—who of course was among those watching the proposal from the dugout at AT&T Park before swooping forward to surprise the birthday girl—took to Twitter in the wee hours after the family's celebration to write, "Wow!!!!! Am I dreaming??!?!...Tears of JOY!!!!!!! Wow!!!!!!"
Mother-of-the-bride Kris Jenner exclusively told us, meanwhile, that she is "so happy for both of my kids, Kim and Kanye."
Designer and friend of the family Rachel Roy was also in on the surprise, describing it to E! News as "a magical night filled with people that love Kim and Kanye dearly."
For more on Kim & Kanye's engagement—and for our full interview with Demi Lovato talking X Factor, babysitting for Simon Cowell and more—tune into E! News tonight at 7 p.m. & 11:30 p.m.