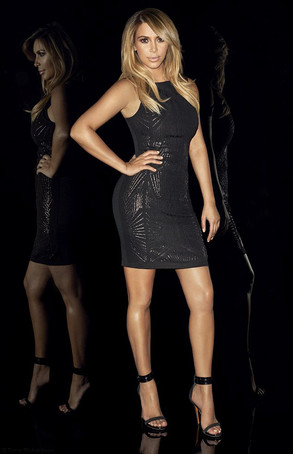 Terry Richarson/The Kardashian Kollection for Lipsy
The birthday girl breaks her silence!
Hours after family members, friends and fans around the world have sent well wishes and messages, Kim Kardashian took to Twitter to thank everyone for birthday love.
"I am so overwhelmed by all of this birthday love!!!!" she tweeted. "Thank you so much! It means the world to me!"
Kim shared a pic of a beautiful bouquet that her brother Rob Kardashian sent her.
"I have the best brother in the whole wide world #birthdayflowers," she wrote.
The 33-year-old's little sister Khloé Kardashian Odom wrote a heartfelt blog post the special occasion.
"My real life Princess Jasmine!!! You truly are a princess to me! So perfect, so strong, so sweet.... Thank God I have you as my sister! With every year I am more and more grateful for our bond. The woman and mommy you have become is inspirational. Thank you for being such an amazing sister and friend! I love you Keeks! More and more with everyday! May this year continue to be filled with amazing blessings for you!"