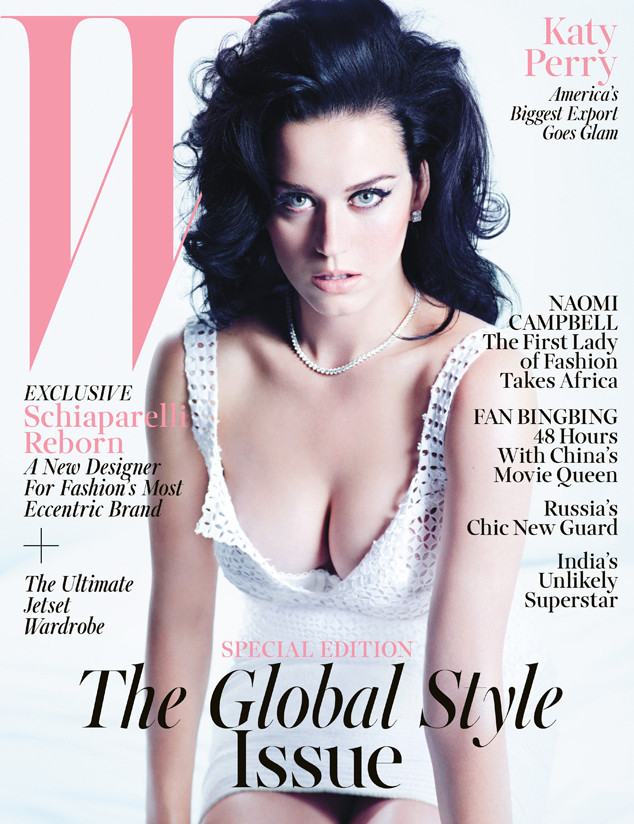 Mario Sorrenti exclusively for W
It turns out Katy Perry has been thinking of John Mayer...a lot.
In an interview hyping her new album Prism, the "Dark Horse" singer admitted she had the hots for the 36-year-old blues rocker way before they actually hooked up.
"I actually am dating my crush," the 28-year-old Perry tells the November issue of W Magazine. "I had a crush on him for a long time."
Perry also dishes on her 14-month marriage to funnyman Russell Brand, which ended in divorce in February 2012, and whether she liked being hitched.
"Of course," she said. "I really loved it. It was a new, fun, exciting journey. But I like how I am now, and I think all things happen for a reason."