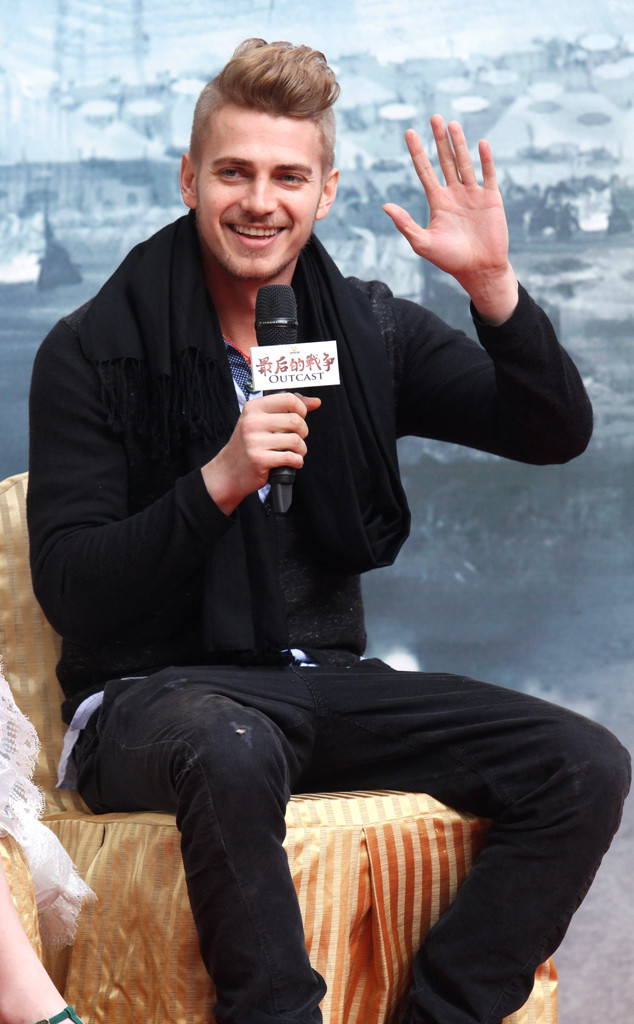 TPG/Getty Images
It takes a confident leading man to make a major hair change.
Hayden Christensen recently stepped out for a press call in Beijing, China, showcasing a high-volume mohawk. The actor was there to discuss his upcoming movie Outcast, which is still currently filming.
Hayden's co-stars Nicolas Cage, Yifei Liu, and director Nick Powell also attended the press conference.