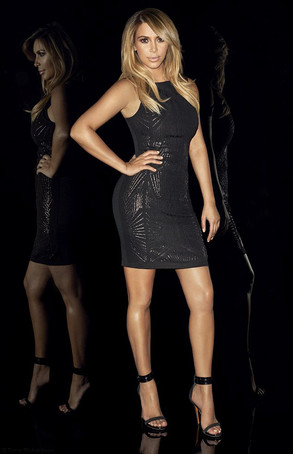 Terry Richarson/The Kardashian Kollection for Lipsy
Kim Kardashian's first post-baby interview leaves no stone unturned. Speaking to The Sunday Times' STYLE supplement, the 33-year-old Keeping Up With the Kardashians star discusses everything from her diet and workout regimen to her new mommy style.
According to the fashion designer herself, Kanye West plays an integral role in her dressing decisions. "You want your guy to think you're really hot," she explains. "I'll put something on and he'll say, 'No, that doesn't look good,' and I'll trust him." Kardashian adds that she's also dressing differently because of daughter North West, who was born in June.