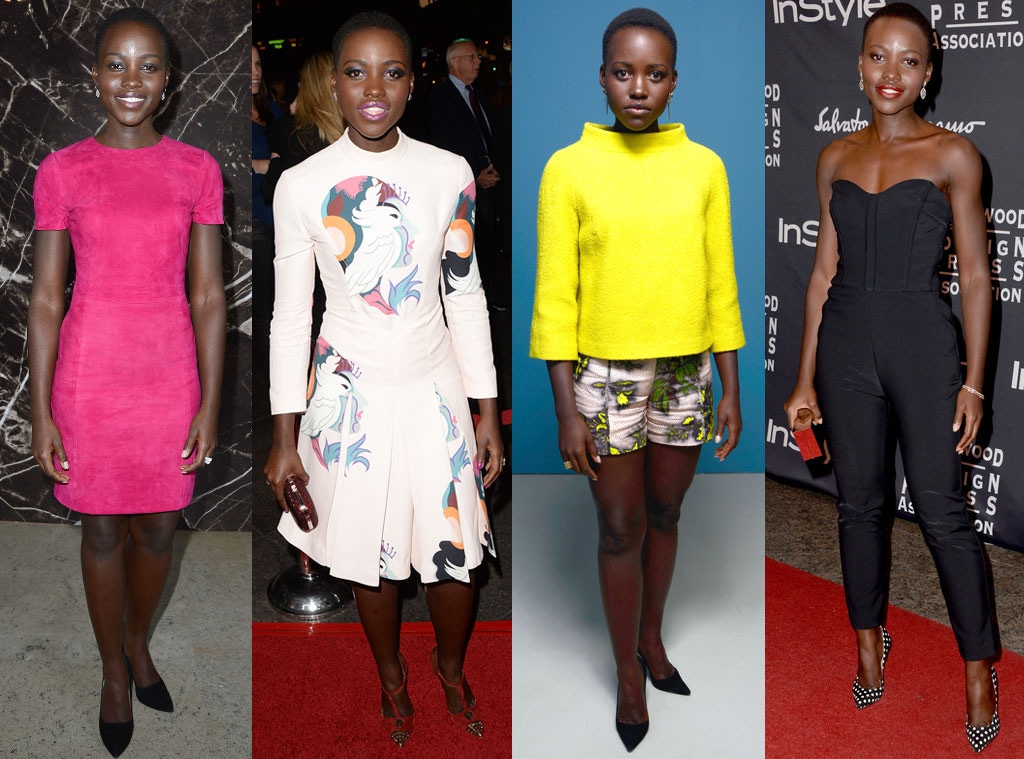 Getty Images
Meet your new style crush: Lupita Nyong'o. 
The 12 Years A Slave star quickly skipped the awkward red carpet phase and went straight onto making the best-dressed list.
While promoting her new flick the red carpet newbie has been killing it on the red carpet. To give credit where credit is due, kudos must go to the actress' stylist Micaela Erlanger (who also works with Michelle Dockery).
A few of our favorite looks so far? Take her gorgeous orange Antonio Berardi sheath which she wore to a Toronto Film Festival party. Or how about the colorful Miu Miu frock she rocked at the flick's Los Angeles premiere just this week.
Despite the clear buzz building around her on-and-off the screen, she is incredibly humble about it being called a It Girl.
"It's so awesome. It's exciting, sometimes it's overwhelming," the fashionista told E! News at an NYC junket for the film. "But I'm involved in a movie I truly believe in and I'm just so excited for people to see. I'm just so happy it's finally getting seen."
That modesty also applies to her rising style star status:
"Right now the fashion world is a very new thing for me. I'm really enjoying discovering the players, the game players and everything. So right now I'm just enjoying dressing up on a daily basis," she dished, adding her go-to designers are Prada, Valentino and Alaïa.
And this is only the beginning of her red carpet reign, which can only get better during next year's awards season.
—Reporting by Jennifer Cooper