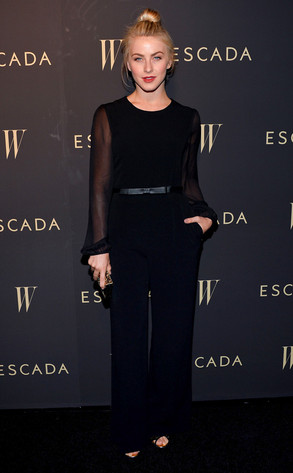 Amanda Edwards/WireImage
Julianne Hough is all grown up.
In an interview with Vulture to promote her new film, Paradise, the pro hoofer turned actress dished on her sheltered life growing up in a Mormon family and her newfound willingness as an adult to try anything once—from figuring out her alcohol of choice to smoking pot and even going au natural.
"Well, I didn't really know what else there was, because I was in my own bubble in Utah," Hough, now 25, told the site about her relatively innocent childhood.
It wasn't until she went to live in London with her older brother, Derek Hough, also a DWTS dancer, that she became more worldly.