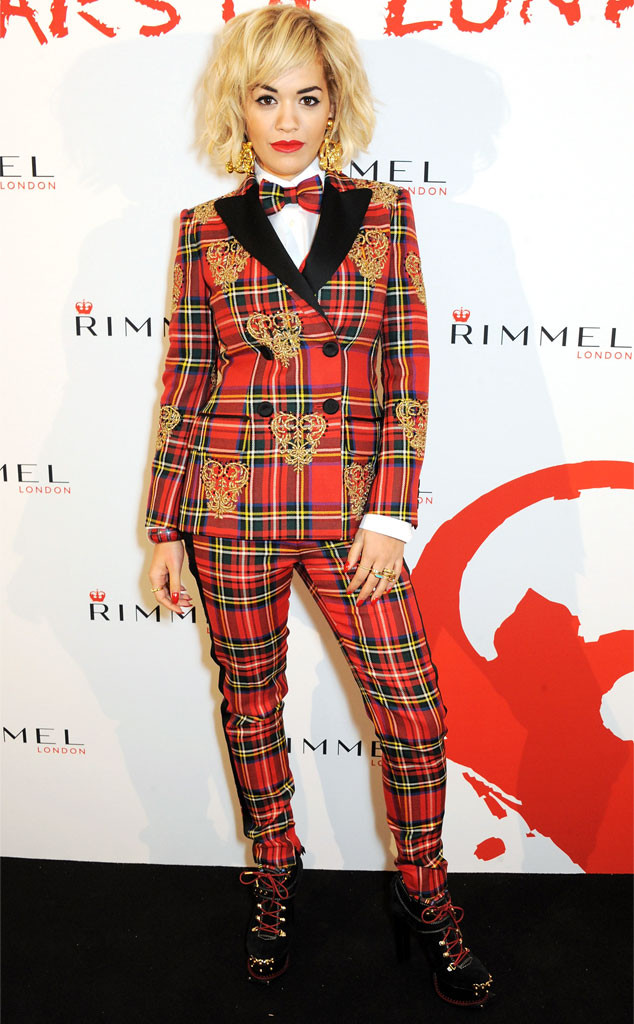 David M. Benett/Getty Images
Predicting style trends can be tricky business. Sometimes the fashion powers that be are dead on, and sometimes they fully miss the mark. As these series of shots indicate, the "plaid is hot for fall" call was correct. Here are some of our most and least favorite examples to date.
Rita Ora isn't much for moderation, as this Moschino look proves. The red-patterned tux makes the "R.I.P." singer look like an insane Scottish groom! We could deal with the pants or jacket worn solo, but the three piece plaid pairing is way too much.