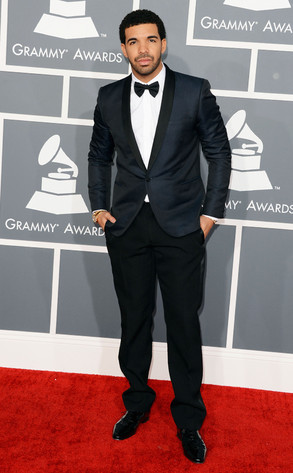 Jason Merritt/Getty Images
Drake may be a self-professed mama's boy, but according to the 26-year-old star, he's not an "emotional" rapper.
During a recent hourlong sit-down interview with Canadian broadcaster Jian Ghomeshi of CBC Radio, the "Started From the Bottom" singer opened up about his new hit album, his hunger for success and his ability to keep his cool in the controversial hip-hop world.
Ladies, get ready to swoon.
"I think the most important thing to understand about this record is the sentiment," the erstwhile Degrassi star said (as reported by BET.com). "I'm 26, working as hard as I possibly can with my friends, that I grew up with, making my family happy."