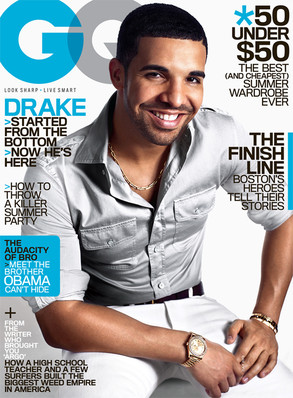 Mario Sorrenti / GQ
Drake's had his issues with Chris Brown in the past, sure, but it's the attention surrounding the twosome's longtime feud that really upsets him.
In an interview with GQ, the 26-year-old rapper calls his feud with Breezy "embarrassing" and dishes on the alleged NYC nightclub brawl that went down in June 2012, reportedly over Rihanna.
"I wish we could sit down, just like you and me are right now, and talk it out man-to-man. But that's not going to happen," he says. "I'm not confrontational, but if someone challenges, I'm not going to back down."