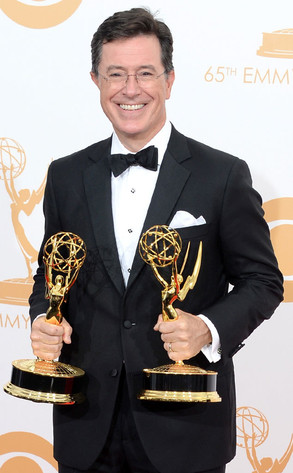 Jason Merritt/Getty Images
Stephen Colbert took aim at just about everyone during a Roman Catholic charity dinner in New York City earlier this week.
The funnyman made digs at famous politicians, members of the media and even Pope Francis. The Colbert Report star didn't disappoint as he delivered a joke-filled speech at the Alfred E. Smith Memorial Foundation Dinner in the grand ballroom of the Waldorf-Astoria hotel.
It seems as though absolutely no one was safe from Colbert's sharp tongue.
During his almost ten-minute speech, he joked that Archbishop of New York Cardinal Timothy Dolan's attire of robes and a cape made him look like "a flamboyant Zorro" and teased former Secretary of State Henry Kissinger about his relationship with a CNBC news anchor.
But the laughs—and jabs—didn't end there.